Home >
Testimonials 2023
Testimonials 2023
A testimonial from Michael Hoelzl of IRS Systementwicklung GmbH
By email, 22 October 2023
I would like to personally thank Mr. Armstrong for all the incredibly informative material about EMC he has produced over the last decades. I cannot imagine how many hours he must have spent writing it all down!

German literature on the subject of EMC is terribly academic and of no real use to the working engineer. What a relief it was do discover Mr. Armstrong's material which immediately helped me get an understanding of the underlying problems!

Thanks to Mr. Armstrong I can now proudly say that I am able to design modules which meet the corresponding EMC standards. It sounds like a ridiculous accomplishment to outsiders, but if you have been in my shoes I am sure you know that it most certainly is not as easy as it sounds!
Get more from EMC Standards
EMC Standards is a world-leading resource for all things EMC and EMI related. Our website is packed full of both free and paid-for content, including:
Online quiz
Webinars
Training quiz
And much more!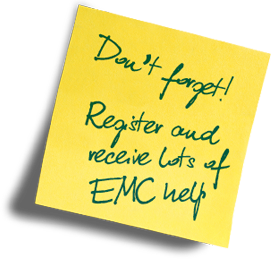 Electromagnetic Engineering (EMgineering) is the basis for proven good design practices for signal integrity (SI), power integrity (PI), and the control of EMI emissions and immunity (EMC).
Our aim is to help people learn how to more quickly and cost-effectively design and manufacture electronic equipment (products, systems, installations, etc.) to meet functional (i.e. SI/PI) specifications and conform to EMC standards, directives and other requirements.
Such equipment should benefit from reduced warranty costs and financial risks, whilst improving uptime, competitiveness and profitability.
We also cover basic good electrical safety engineering; and the Risk Management of Electromagnetic Disturbances / EMI, whether for Functional Safety or other types of risk.
Join EMC standards TODAY!