Home >
Steve Offer, Robert Bosch, Australia
Steve Offer, Robert Bosch, Australia
To Whom it may concern
Introduction.
I manage an automotive EMC Laboratory at Robert Bosch Australia (RBAU), part of Automotive Electronics (AE) Division. Main automotive products under test are Body Computers with or without Remote Keyless Entry, Transmission Controllers, Immobilisers and Door Modules.
Keith Armstrong.
RBAU first became aware of Keith Armstrong several years ago when he presented EMC short courses on "Designing for EMC".
The philosophies presented were adopted and the EMC element of our design cycle immediately became shorter and more effective. This enabled further process improvement by allowing knowledge to be captured and applied to subsequent projects as early as possible.
In subsequent years Keith Armstrong continued to tour and present EMC courses.
The subject matter has always evolved to be uncannily aligned with where our effort is currently focussed. In recent times this has included the impact of ISO 26262 on automotive functional safety.
Superior.
I am not aware of any other person that would be capable of presenting this EMC information as effectively as Keith. His courses expose students to information that enable them to innovate.
His knowledge is very broad; covering several electronics sectors and extends to include detailed engineering knowledge, awareness of regulatory requirements as well as an understanding of the unique processes used by each sector.
He has extraordinary depth of knowledge in each field. The effectiveness of his training courses is only limited by the drive and commitment of those that attend.
Mit freundlichen Grüßen / Best regards
Steve Offer
Robert Bosch (Australia) Pty. Ltd.
EMC Laboratory Manager (AE-BE/EVS-AU)
Locked Bag 66
Clayton South Victoria 3169
AUSTRALIA
www.bosch.com.au
Steve.Offer@au.bosch.com
21 November 2011
Get more from EMC Standards
EMC Standards is a world-leading resource for all things EMC and EMI related. Our website is packed full of both free and paid-for content, including:
Online quiz
Webinars
Training quiz
And much more!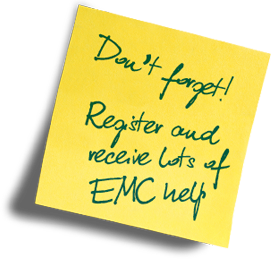 Electromagnetic Engineering (EMgineering) is the basis for proven good design practices for signal integrity (SI), power integrity (PI), and the control of EMI emissions and immunity (EMC).
Our aim is to help people learn how to more quickly and cost-effectively design and manufacture electronic equipment (products, systems, installations, etc.) to meet functional (i.e. SI/PI) specifications and conform to EMC standards, directives and other requirements.
Such equipment should benefit from reduced warranty costs and financial risks, whilst improving uptime, competitiveness and profitability.
We also cover basic good electrical safety engineering; and the Risk Management of Electromagnetic Disturbances / EMI, whether for Functional Safety or other types of risk.
Join EMC standards TODAY!