Home >
Testimonials 2012
Testimonials 2012
7 April 2012
re: your article in Interference Technology 2012
Thank you for writing one of the most well thought out, well-illustrated, easy to read and informative articles on practical EMC design!
I could not stop reading it and it is now in my reference notebook. I learned so much about envisioning these fields.
Just sayin' I appreciated it very much.
04 May 2012
I greatly enjoyed the session this morning on medical EMC. It was a pleasure to sit in your classroom again – I appreciated you taking the time to answer all my questions!
I think it's great that you make the effort to come down under with such regularity. There is a paucity of serious engineering courses and seminars in this country, and particularly from seasoned engineers such as yourself – I hope you make many more returns here!
4 Sep 2012
May I take this opportunity of thanking you for your contributions over the years. I know for a fact that they have been well received and their very practical approach has been of great value to readers.
Les Hunt
Panel Builder Magazine
4 Sep 2012
Thank you again for your help and the booklet!! I can see it will help me dig myself out of a few EMC pits in the future. Sorry to sound like a broken record but your EMC course has been one of the most advantageous courses that I have been on.
Get more from EMC Standards
EMC Standards is a world-leading resource for all things EMC and EMI related. Our website is packed full of both free and paid-for content, including:
Online quiz
Webinars
Training quiz
And much more!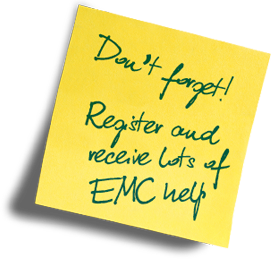 Electromagnetic Engineering (EMgineering) is the basis for proven good design practices for signal integrity (SI), power integrity (PI), and the control of EMI emissions and immunity (EMC).
Our aim is to help people learn how to more quickly and cost-effectively design and manufacture electronic equipment (products, systems, installations, etc.) to meet functional (i.e. SI/PI) specifications and conform to EMC standards, directives and other requirements.
Such equipment should benefit from reduced warranty costs and financial risks, whilst improving uptime, competitiveness and profitability.
We also cover basic good electrical safety engineering; and the Risk Management of Electromagnetic Disturbances / EMI, whether for Functional Safety or other types of risk.
Join EMC standards TODAY!