Home >
Testimonials 2013
Testimonials 2013
29 Jan 2013
I will say this, you have the most comprehensive work in my opinion for a practical emc engineer or tech instead of academic based information with no relationship to practice.
12 May 2013
I recently worked through an article from REO, "Good EMC Engineering Practices in the Design and Construction of Industrial Cabinets".
As a Mechanical engineer I found this by far one of the best resources on EMC/EMI I've come across to date. Thanks for the superbly informative piece of writing.
3rd Aug 2013
Keith's talk is a must see. His presentation style and the technical content are well matched. People with a wide range of skill levels will surely benefit.
Get more from EMC Standards
EMC Standards is a world-leading resource for all things EMC and EMI related. Our website is packed full of both free and paid-for content, including:
Online quiz
Webinars
Training quiz
And much more!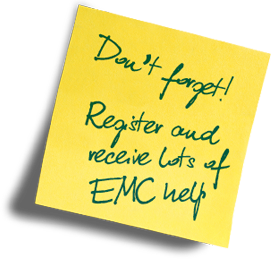 Electromagnetic Engineering (EMgineering) is the basis for proven good design practices for signal integrity (SI), power integrity (PI), and the control of EMI emissions and immunity (EMC).
Our aim is to help people learn how to more quickly and cost-effectively design and manufacture electronic equipment (products, systems, installations, etc.) to meet functional (i.e. SI/PI) specifications and conform to EMC standards, directives and other requirements.
Such equipment should benefit from reduced warranty costs and financial risks, whilst improving uptime, competitiveness and profitability.
We also cover basic good electrical safety engineering; and the Risk Management of Electromagnetic Disturbances / EMI, whether for Functional Safety or other types of risk.
Join EMC standards TODAY!