Home >
Testimonials 2018
Testimonials 2018
March 2018
Subject: I liked your Article "Introduction to EM Engineering"
Hello Mr. Armstrong,
My name is Stephen Chavez and I am a Staff Engineer with an advanced IPC CID+ certification that specializes in PCB Design for UTC Aerospace Systems (UTAS). I'm also an IPC Certified PCB Design Instructor for IPC here in the United States.
I wanted to reach out to you and say "Thank you", and let you know that I truly enjoyed your article, "Introduction to EM Engineering" that appeared in the In Compliance magazine shown below:
http://resources.incompliancemag.com/2018-annual-reference-guide
So you know, I intend to share this article within my entire professional network as I could not agree with you more on this topic. As I work in many design teams within UTAS, and travel around the world teaching PCB design, I find that your article is the basis to getting it right the first time. I liked that it was extremely relevant to the real world of PCB design, simple/easy to understand, and to the point. I just wished more PCB Designers and Electrical Engineers followed this concept and actually understood it at heart.
Thank you again, and I look forward to reviewing your other reference material you listed in your article, as well as your future articles to come.
Best Regards,
Stephen
Get more from EMC Standards
EMC Standards is a world-leading resource for all things EMC and EMI related. Our website is packed full of both free and paid-for content, including:
Online quiz
Webinars
Training quiz
And much more!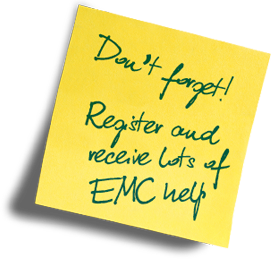 Electromagnetic Engineering (EMgineering) is the basis for proven good design practices for signal integrity (SI), power integrity (PI), and the control of EMI emissions and immunity (EMC).
Our aim is to help people learn how to more quickly and cost-effectively design and manufacture electronic equipment (products, systems, installations, etc.) to meet functional (i.e. SI/PI) specifications and conform to EMC standards, directives and other requirements.
Such equipment should benefit from reduced warranty costs and financial risks, whilst improving uptime, competitiveness and profitability.
We also cover basic good electrical safety engineering; and the Risk Management of Electromagnetic Disturbances / EMI, whether for Functional Safety or other types of risk.
Join EMC standards TODAY!