Home >
Testimonials 2021
Testimonials 2021
Jan 2021
I just finished reading your two-part article in the last two issues of InCompliance, and I wanted to send you my compliments on a great piece of writing. I've already pointed some key people at one of my biggest clients to the pieces on the website
Doug Nix
The training course was excellent thank you. I appreciate all of the additional materials as well. We have already started the production of an EMC guide document off the back of your course so much appreciated.
I look forward to dealing with you in the future if we need more education / guidance.
May 2021
Dear Keith,
Loved every word of your blog. Hope we can meet again soon.
Tony Waldron
I just finished reading your two-part article in the last two issues of inCompliance, and I wanted to send you my compliments on a great piece of writing. I've already pointed some key people at one of my biggest clients to the pieces on the website.
EMC Standards are an excellent source of EMC/EMI (and maybe EMF) information. I've followed and read stuff that Keith Armstrong has done for over 15 years now and am always amazed at how much I can learn from his stuff - highly recommended!
Howard Wheeler
Get more from EMC Standards
EMC Standards is a world-leading resource for all things EMC and EMI related. Our website is packed full of both free and paid-for content, including:
Online quiz
Webinars
Training quiz
And much more!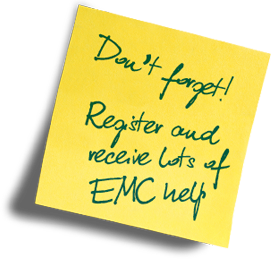 Electromagnetic Engineering (EMgineering) is the basis for proven good design practices for signal integrity (SI), power integrity (PI), and the control of EMI emissions and immunity (EMC).
Our aim is to help people learn how to more quickly and cost-effectively design and manufacture electronic equipment (products, systems, installations, etc.) to meet functional (i.e. SI/PI) specifications and conform to EMC standards, directives and other requirements.
Such equipment should benefit from reduced warranty costs and financial risks, whilst improving uptime, competitiveness and profitability.
We also cover basic good electrical safety engineering; and the Risk Management of Electromagnetic Disturbances / EMI, whether for Functional Safety or other types of risk.
Join EMC standards TODAY!