Home >
Testimonials 2004
Testimonials 2004
13/04/2004
I found your seminar very good and useful indeed. One of the best I've attended. For me the problem is that most seminars are at a too basic level and not so much based on hands on experience all the time. I was very pleased about your seminar.
29/03/2004
When we established the EMC Society we thought long and hard about our objective. We finally enshrined ".. to promote the science and practice of EMC throughout Australia & the region." into our constitution. Your articles & courses are so practical, well explained and easily adopted that I believe you are responsible for us taking the largest single stride toward our objective. Thank you so much. I hope we don't have to wait another 4 years until you return.
Steve Offer, Australian EMC Society
Get more from EMC Standards
EMC Standards is a world-leading resource for all things EMC and EMI related. Our website is packed full of both free and paid-for content, including:
Online quiz
Webinars
Training quiz
And much more!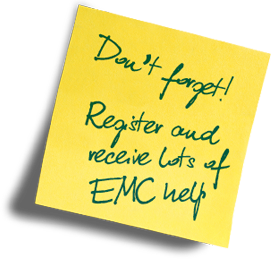 Electromagnetic Engineering (EMgineering) is the basis for proven good design practices for signal integrity (SI), power integrity (PI), and the control of EMI emissions and immunity (EMC).
Our aim is to help people learn how to more quickly and cost-effectively design and manufacture electronic equipment (products, systems, installations, etc.) to meet functional (i.e. SI/PI) specifications and conform to EMC standards, directives and other requirements.
Such equipment should benefit from reduced warranty costs and financial risks, whilst improving uptime, competitiveness and profitability.
We also cover basic good electrical safety engineering; and the Risk Management of Electromagnetic Disturbances / EMI, whether for Functional Safety or other types of risk.
Join EMC standards TODAY!