Home >
Testimonials 2009
Testimonials 2009
28/04/2009
The courseware is so fine and easily to study. Thank you very much!
27/04/2009
Thank you for your 5-day courses and the course notes. You are a very good teacher.
26 Oct 2009
I came across your articles a while back and ended up purchasing your book EMC for Printed Circuit Boards. I found it a great help in making decisions that went against the "received wisdom" so thank you for that. The end results have been good, after a very stressful initial period 2 years ago where I knew very little about EMC and one of my jobs was to fix an EMC problem with an inherited design, I've now got a bit of a track record of getting new designs going through without an EMC crises. In fact, I'd say designing for EMC compliance now occupies 70% of my thinking time as a designer.
Get more from EMC Standards
EMC Standards is a world-leading resource for all things EMC and EMI related. Our website is packed full of both free and paid-for content, including:
Online quiz
Webinars
Training quiz
And much more!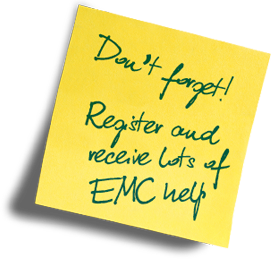 Electromagnetic Engineering (EMgineering) is the basis for proven good design practices for signal integrity (SI), power integrity (PI), and the control of EMI emissions and immunity (EMC).
Our aim is to help people learn how to more quickly and cost-effectively design and manufacture electronic equipment (products, systems, installations, etc.) to meet functional (i.e. SI/PI) specifications and conform to EMC standards, directives and other requirements.
Such equipment should benefit from reduced warranty costs and financial risks, whilst improving uptime, competitiveness and profitability.
We also cover basic good electrical safety engineering; and the Risk Management of Electromagnetic Disturbances / EMI, whether for Functional Safety or other types of risk.
Join EMC standards TODAY!