Home >
Testimonials 2007
Testimonials 2007
EMCUK 2007
"Thanks for the EMCUK2007 training. I found it extremely interesting and I hope to follow as much of the recommendations as possible in future designs I'm involved with."
"We enjoyed the talk, and I thought it was one of the most common sense ones I've heard."
"I would also like to thank you for the interesting and informative course that you presented. I have already begun to implement some design changes in an ongoing project."
"Thanks for a couple of great talks yesterday and for your willingness to discuss my current project concerns."
29/03/2007
I have just recommended a new book "EMC for Printed Circuit Boards" for the Signal Integrity and EMC module and the Design for EMC and LVD module. It is very practical, illustrations are superb and they are accompanied by non-mathematical supporting discussion/explanation.
I have purchased a copy of the book and ordered 6 copies for the Library.
Get more from EMC Standards
EMC Standards is a world-leading resource for all things EMC and EMI related. Our website is packed full of both free and paid-for content, including:
Online quiz
Webinars
Training quiz
And much more!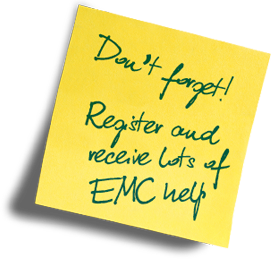 Electromagnetic Engineering (EMgineering) is the basis for proven good design practices for signal integrity (SI), power integrity (PI), and the control of EMI emissions and immunity (EMC).
Our aim is to help people learn how to more quickly and cost-effectively design and manufacture electronic equipment (products, systems, installations, etc.) to meet functional (i.e. SI/PI) specifications and conform to EMC standards, directives and other requirements.
Such equipment should benefit from reduced warranty costs and financial risks, whilst improving uptime, competitiveness and profitability.
We also cover basic good electrical safety engineering; and the Risk Management of Electromagnetic Disturbances / EMI, whether for Functional Safety or other types of risk.
Join EMC standards TODAY!