Home >
Blog
Choose an Author
Blog
In our day to day business we come across many situations where we can provide solutions to EMC Problems, often just by giving some advice or guidance.
In our blog, we will pass on some of this hard won experience, with the hope that you may find the answer to an issue that you have been experiencing.
All the very best!
Keith Armstrong
02 May 2018

Author: Keith Armstrong

The use of liquid threadlock can cause big problems for safety and EMC.

03 Apr 2018

Author: Keith Armstrong

PCB reliability problems due to the growth of CAF (Conductive Anodic Filaments) .

03 Mar 2018

Author: Keith Armstrong

It is a very common misunderstanding that new versions of EU Directives, or of the harmonised standards listed under a Directive, only applies to newly-designed products; and that ...
Get more from EMC Standards
EMC Standards is a world-leading resource for all things EMC and EMI related. Our website is packed full of both free and paid-for content, including:
Online quiz
Webinars
Training quiz
And much more!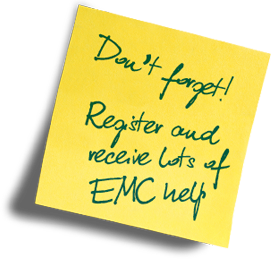 Electromagnetic Engineering (EMgineering) is the basis for proven good design practices for signal integrity (SI), power integrity (PI), and the control of EMI emissions and immunity (EMC).
Our aim is to help people learn how to more quickly and cost-effectively design and manufacture electronic equipment (products, systems, installations, etc.) to meet functional (i.e. SI/PI) specifications and conform to EMC standards, directives and other requirements.
Such equipment should benefit from reduced warranty costs and financial risks, whilst improving uptime, competitiveness and profitability.
We also cover basic good electrical safety engineering; and the Risk Management of Electromagnetic Disturbances / EMI, whether for Functional Safety or other types of risk.
Join EMC standards TODAY!