Home >
Blog >
We are all human!
We are all human!
11 Sep 2023
Correcting an error in my 2009 article on Shielding (screening)
Naseer Ahmad just alerted me via Linked In (https://www.linkedin.com/in/keith-armstrong-449801172/) to an error in the free article "EMC techniques in electronic design Part 4 - Shielding (screening)" posted at: https://www.emcstandards.co.uk/emc-techniques-in-electronic-design-part-4-shie.
On page 5, where I was talking about getting shielding from nearby metal plates without using a shielded enclosure, I had said:
"When spacings are less than about λ/6, SE can become negative (i.e. provide gain)".
But I should instead have written:
"When spacings are more than about λ/6, SE can become negative (i.e. provide gain)".
I'm sure you will agree that I made a significant error, now corrected thanks to Naseer.
I don't know how this error arose, because I've checked my other materials posted on emcstandards.co.uk, and it does not appear in any of them. Specifically, in the following:
i) My textbook: https://www.emcstandards.co.uk/emc-design-techniques,
ii) The corresponding free article in my earlier 1999 series: https://www.emcstandards.co.uk/design-techniques-for-emc-part-4-shielding
iii) My colour-PDF coursenotes: https://www.emcstandards.co.uk/shielding-for-emc, amongst the many available from our EMC Academy: https://www.emcstandards.co.uk/emcacademy
iv) Finally, my video webinar on "Module 4 (Shielding)", which will soon be posted on our Fedevel video webinar shop https://emcstandards-shop.fedevel.education/
I apologise about that mistake, and sincerely hope it hasn't caused anyone any problems!
If you see/hear anything in my published material that looks odd, like Naseer did, please let me know via Linked In, keith.armstrong@cherryclough.com, or info@emcstandards.co.uk.
Get more from EMC Standards
EMC Standards is a world-leading resource for all things EMC and EMI related. Our website is packed full of both free and paid-for content, including:
Online quiz
Webinars
Training quiz
And much more!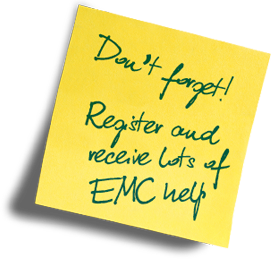 Electromagnetic Engineering (EMgineering) is the basis for proven good design practices for signal integrity (SI), power integrity (PI), and the control of EMI emissions and immunity (EMC).
Our aim is to help people learn how to more quickly and cost-effectively design and manufacture electronic equipment (products, systems, installations, etc.) to meet functional (i.e. SI/PI) specifications and conform to EMC standards, directives and other requirements.
Such equipment should benefit from reduced warranty costs and financial risks, whilst improving uptime, competitiveness and profitability.
We also cover basic good electrical safety engineering; and the Risk Management of Electromagnetic Disturbances / EMI, whether for Functional Safety or other types of risk.
Join EMC standards TODAY!