Home >
Books >
EMC Design Techniques
In this section
EMC Design Techniques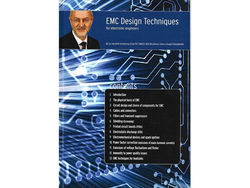 ISBN 978-0-9555118-4-4
EMC Design Techniques for electronic engineers by Keith Armstrong BSc (Hons) CEng FIET SMIEEE ACGI.
Contents: Introduction, The physical basis of EMC, Circuit design and choice of components for EMC, Cables and connectors, Filters and transient suppressors, Shielding (screening), Printed circuit boards (PCBs), Electrostatic discharge (ESD), Electromechanical devices and spark ignition, power factor correction (emissions of mains harmonic currents, Emissions of voltage fluctuations and flicker, Immunity to power quality issues, EMC techniques for heatsinks.
Review of EMC Design Techniques - Keith Armstrong
"There are a few classic texts on EMC theory and design, Henry Ott's, Electromagnetic Compatibility Engineering and Dr. Clayton Paul's, Introduction to Electromagnetic Compatibility Engineering, come to mind. After reading Keith Armstrong's, EMC Design Techniques for Electronic Engineers, I feel this is also destined to become a member of the classics club" Kenneth Wyatt, EDN Network.
You can read the full review here
Get more from EMC Standards
EMC Standards is a world-leading resource for all things EMC and EMI related. Our website is packed full of both free and paid-for content, including:
Online quiz
Webinars
Training quiz
And much more!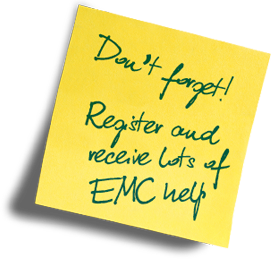 Electromagnetic Engineering (EMgineering) is the basis for proven good design practices for signal integrity (SI), power integrity (PI), and the control of EMI emissions and immunity (EMC).
Our aim is to help people learn how to more quickly and cost-effectively design and manufacture electronic equipment (products, systems, installations, etc.) to meet functional (i.e. SI/PI) specifications and conform to EMC standards, directives and other requirements.
Such equipment should benefit from reduced warranty costs and financial risks, whilst improving uptime, competitiveness and profitability.
We also cover basic good electrical safety engineering; and the Risk Management of Electromagnetic Disturbances / EMI, whether for Functional Safety or other types of risk.
Join EMC standards TODAY!