Home >
Safety >
The Safe Design of Electrical Equipment & LVD compliance - Updated Feb 2021
In this section
The Safe Design of Electrical Equipment & LVD compliance - Updated Feb 2021
Provides 12 hours towards CPD
Included with Subscription.
Details
***Updated for Feb 2021***
This is a major major update, because:

a) It now covers complying with safety requirements of the RED (instead of with the LVD) as is now required for anything that contains any kind of radio or wireless function.

Even a city-block sized apparatus with just one little Wi-Fi module must now declare EU compliance with the safety requirements in the RED, and must not declare EU compliance with the LVD.

b) It now covers IEC 62368-1, which from 1st January 2021 will completely replace IEC 61950-1 and IEC 60065, both of which we have been using for many decades.
This course is intended as a guide, only, to the issues concerning the safety of Electrical Equipment and compliance with the Low Voltage Directive (LVD)
The safety of your equipment, employees, customers and third parties is the responsibility of the individual concerned. The latest safety knowledge, laws, standards, technology, should be employed and they should act in accordance with accepted ethical standards of professional conduct
Module is 529 slides over 265 pages
Contents:-
A) Basic Safety Principles, including doing Hazard and Risk Assessments
B) Non-CE Marking Safety Directives
C) Complying with the Low Voltage Directive (LVD) 2014/35/EU
D) Complying with the Radio Equipment Directive (RED) 2014/53/EU (instead of with the LVD)
E) Design and Validation for INHERENT Safety
F) Design / Validation for FUNCTIONAL Safety
G Appendix: Some safety resources
Get more from EMC Standards
EMC Standards is a world-leading resource for all things EMC and EMI related. Our website is packed full of both free and paid-for content, including:
Online quiz
Webinars
Training quiz
And much more!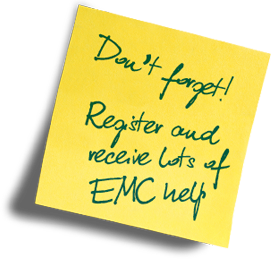 Electromagnetic Engineering (EMgineering) is the basis for proven good design practices for signal integrity (SI), power integrity (PI), and the control of EMI emissions and immunity (EMC).
Our aim is to help people learn how to more quickly and cost-effectively design and manufacture electronic equipment (products, systems, installations, etc.) to meet functional (i.e. SI/PI) specifications and conform to EMC standards, directives and other requirements.
Such equipment should benefit from reduced warranty costs and financial risks, whilst improving uptime, competitiveness and profitability.
We also cover basic good electrical safety engineering; and the Risk Management of Electromagnetic Disturbances / EMI, whether for Functional Safety or other types of risk.
Join EMC standards TODAY!