Home >
12 - Suppressing transients on AC, DC power, signals or data
In this section
12 - Suppressing transients on AC, DC power, signals or data
Provides 1.5 hours towards CPD
Included with Subscription.
Details
*** Updated March 2019 ***
This modules helps product designers understand that transients (surges, spikes, etc.) are momentary overvoltages or overcurrents occurring on cables that can cause damage and undesirable operation.
Course is 115 slides over 58 pages
Contents:-
1) What transients are, and how they cause damage
2) Galvanic isolation for transient suppression
3) Transient suppression using filters
4) Types of surge protection component (SPC)
5) Rating SPCs
6) Protecting and maintaining SPCs
7) Lead inductance and "let-through" voltage
8) Avoiding the effects of SPC capacitance on signals
9) Types of surge protection devices (SPDs)
10) Electronic transient protection for DC power supplies
11) "Earth/ground lift" problems in systems
12) Data needs error correction
13) Dealing with long-duration overvoltages
14) Some useful references
Get more from EMC Standards
EMC Standards is a world-leading resource for all things EMC and EMI related. Our website is packed full of both free and paid-for content, including:
Online quiz
Webinars
Training quiz
And much more!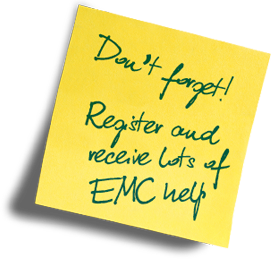 Electromagnetic Engineering (EMgineering) is the basis for proven good design practices for signal integrity (SI), power integrity (PI), and the control of EMI emissions and immunity (EMC).
Our aim is to help people learn how to more quickly and cost-effectively design and manufacture electronic equipment (products, systems, installations, etc.) to meet functional (i.e. SI/PI) specifications and conform to EMC standards, directives and other requirements.
Such equipment should benefit from reduced warranty costs and financial risks, whilst improving uptime, competitiveness and profitability.
We also cover basic good electrical safety engineering; and the Risk Management of Electromagnetic Disturbances / EMI, whether for Functional Safety or other types of risk.
Join EMC standards TODAY!