Home >
News >
Keith's 75th Blog: Measuring the Fmax of Integrated Circuits
Keith's 75th Blog: Measuring the Fmax of Integrated Circuits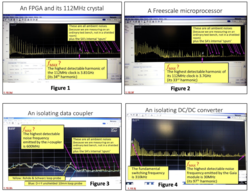 07 Nov 2023
We are pleased to share Keith's 75th blog post, "Measuring the Fmax of Integrated Circuits".
In the ever-evolving world of semiconductor manufacturing, Fmax continues to increase, negatively impacting both new projects and products in production.
Compliance with EMC standards is critical, as non-compliant products often lead to increased warranty claims and reduced customer satisfaction.
Keith introduces the standards for testing IC EMC, and describes how to obtain Fmax data for the ICs we want to use – ideally before we start designing with them.
He gives examples of three ICs and a module, that were measured using quick, low-cost method we can easily do ourselves,
For the full blog and references, click here.
Get more from EMC Standards
EMC Standards is a world-leading resource for all things EMC and EMI related. Our website is packed full of both free and paid-for content, including:
Online quiz
Webinars
Training quiz
And much more!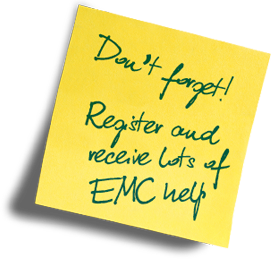 Electromagnetic Engineering (EMgineering) is the basis for proven good design practices for signal integrity (SI), power integrity (PI), and the control of EMI emissions and immunity (EMC).
Our aim is to help people learn how to more quickly and cost-effectively design and manufacture electronic equipment (products, systems, installations, etc.) to meet functional (i.e. SI/PI) specifications and conform to EMC standards, directives and other requirements.
Such equipment should benefit from reduced warranty costs and financial risks, whilst improving uptime, competitiveness and profitability.
We also cover basic good electrical safety engineering; and the Risk Management of Electromagnetic Disturbances / EMI, whether for Functional Safety or other types of risk.
Join EMC standards TODAY!