Home >
News >
Join Us for an Exclusive Power Electronics Workshop
Join Us for an Exclusive Power Electronics Workshop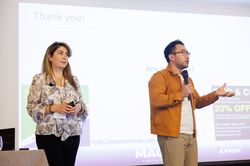 15 Nov 2023
Workshop: "GaN/SiC Transistors for Your Next Design – Fight or Flight?"
Duration: 2 Hours
Presenters: EMC Expert Dr. Min Zhang & Power Electronics Team Lead Dr. Yegi Bonyadi

Wide band gap devices, like GaN and SiC transistors, are gaining popularity in power applications and are poised to replace traditional Silicon-based devices such as MOSFETs. Their ability to switch at incredibly fast speeds comes with the drawback of introducing significantly higher EMI noises. Designing and testing products and systems that incorporate these future devices while ensuring they pass EMC tests on the first attempt can be challenging.

Discover the power of EMC design, testing, and troubleshooting with our dynamic workshop. Led by renowned experts in the field, Dr. Min Zhang and Dr. Yegi Bonyadi, this immersive two-hour session is tailor-made for design engineers like you, whether you're currently using or planning to integrate wide band gap devices into your projects.

Ready to elevate your EMC design skills to the next level? See the full video on Youtube!
A paper can be found in InCompliance: GAN/SIC TRANSISTORS FOR YOUR NEXT DESIGN: FIGHT OR FLIGHT?
The presentation slide can be downloaded from here.
Don't miss this opportunity to stay at the forefront of cutting-edge technology!
Get more from EMC Standards
EMC Standards is a world-leading resource for all things EMC and EMI related. Our website is packed full of both free and paid-for content, including:
Online quiz
Webinars
Training quiz
And much more!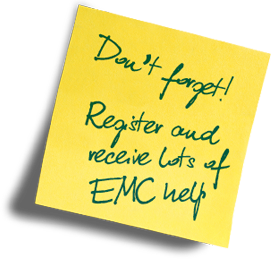 Electromagnetic Engineering (EMgineering) is the basis for proven good design practices for signal integrity (SI), power integrity (PI), and the control of EMI emissions and immunity (EMC).
Our aim is to help people learn how to more quickly and cost-effectively design and manufacture electronic equipment (products, systems, installations, etc.) to meet functional (i.e. SI/PI) specifications and conform to EMC standards, directives and other requirements.
Such equipment should benefit from reduced warranty costs and financial risks, whilst improving uptime, competitiveness and profitability.
We also cover basic good electrical safety engineering; and the Risk Management of Electromagnetic Disturbances / EMI, whether for Functional Safety or other types of risk.
Join EMC standards TODAY!