Home >
ESD and Latch Up Damage, Issues with Si-Ge devices
In this section
ESD and Latch Up Damage, Issues with Si-Ge devices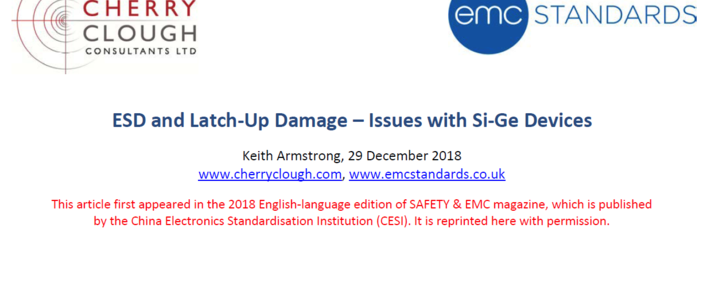 Electrostatic discharge (ESD) tests to IEC 61000-4-2 at more than ±4 kilovolts (kV) reliably caused permanent damage to Silicon-Germanium (Si-Ge) integrated circuits (ICs) in a range of microwave wireless datacommunication products.
'Latch-Up' caused by power rail undershoot appeared to be the cause of the problem, and a reliable solution was found.Neither this failure mode in Si-Ge devices, nor the solution presented here, has – to the author's knowledge – been previously reported.
Si-Ge device technology is at present mostly targeted at microwave wireless
applications, which includes the Internet of Things (IOT), and is a candidate for much faster digital processing in the future.
Accordingly, in the near future, Si-Ge may well become a commonplace technology, and significant problems caused by the latch-up failure mode described in this article could become widespread,unless prevented by the use of the techniques described here, or other techniques.
Get more from EMC Standards
EMC Standards is a world-leading resource for all things EMC and EMI related. Our website is packed full of both free and paid-for content, including:
Online quiz
Webinars
Training quiz
And much more!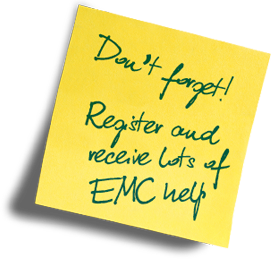 Electromagnetic Engineering (EMgineering) is the basis for proven good design practices for signal integrity (SI), power integrity (PI), and the control of EMI emissions and immunity (EMC).
Our aim is to help people learn how to more quickly and cost-effectively design and manufacture electronic equipment (products, systems, installations, etc.) to meet functional (i.e. SI/PI) specifications and conform to EMC standards, directives and other requirements.
Such equipment should benefit from reduced warranty costs and financial risks, whilst improving uptime, competitiveness and profitability.
We also cover basic good electrical safety engineering; and the Risk Management of Electromagnetic Disturbances / EMI, whether for Functional Safety or other types of risk.
Join EMC standards TODAY!