Home >
Books >
EMC for Printed Circuit Boards
In this section
EMC for Printed Circuit Boards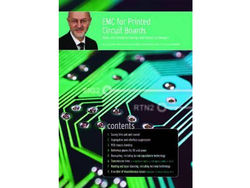 ISBN 978-0-9555118-5-1
EMC for Printed Circuit Boards by Keith Armstrong BSc (Hons) CEng FIET SMIEEE ACGI.
More than just a book. It is a true learning aid. Graphics in full colour. Written in a clear concise no nonsense style. Destined to become the standard for EMC PCB Design. This book is about good-practise EMC design techniques for printed circuit board (PCB) design and layout. It is intended for the designers of any electronic circuits that are to be constructed on PCB's, and of course, for the PCB designers themselves. All application areas are covered, from household appliances, commercial and industrial through automotive to aerospace and military.
Some reviews for "EMC for Printed Circuit Boards"
"I use your book "EMC for Printed Circuit Boards" as a bible for my designers and am about to purchase another 5 copies, as the ones I bought have all been stolen!!"

"Your book allowed me to suggest to (major car electronics manufacturer) better ways to lay out their in-car display controller that saved them $0.50 per unit."

"I really like your books. They're very accessible and the 'EMC for PCBs' is full of good practical techniques and suggestions."
Get more from EMC Standards
EMC Standards is a world-leading resource for all things EMC and EMI related. Our website is packed full of both free and paid-for content, including:
Online quiz
Webinars
Training quiz
And much more!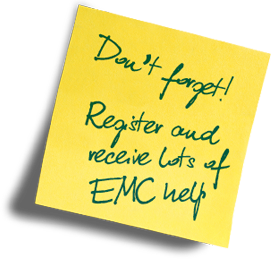 Electromagnetic Engineering (EMgineering) is the basis for proven good design practices for signal integrity (SI), power integrity (PI), and the control of EMI emissions and immunity (EMC).
Our aim is to help people learn how to more quickly and cost-effectively design and manufacture electronic equipment (products, systems, installations, etc.) to meet functional (i.e. SI/PI) specifications and conform to EMC standards, directives and other requirements.
Such equipment should benefit from reduced warranty costs and financial risks, whilst improving uptime, competitiveness and profitability.
We also cover basic good electrical safety engineering; and the Risk Management of Electromagnetic Disturbances / EMI, whether for Functional Safety or other types of risk.
Join EMC standards TODAY!