Home >
News >
What is this transmission line termination method called?
What is this transmission line termination method called?
09 Jun 2021
Find out the answer to this and nearly 80 other questions in our EMC Standards Quiz!
Questions like...
In immunity testing standards, what does Performance Criterion A mean?
What causes unintentional radiation (emission of electromagnetic waves)?
How do filters work at radio frequencies (RF)?
And many more!
For the first time we have presented ALL of the questions in one place.
We are giving the first person to send screenshots of a 100% pass rate for ALL of the 4 annual quizzes a free voucher for any piece of EMC Standards training.
The next 50 we receive will all receive a 50% voucher for any piece of EMC Standards training.
Email your results to info@emcstandards.co.uk
ps.s
I am I am hosting some on-demand training until June 30th 2021 on the following subjects:-
Why "CE+CE=CE" cannot be relied upon for EMC compliance
Low-cost, quick, benchtop EMC testing helps de-risk all project stages
How to achieve EMC Compliance under the RED
Practical Electronic Design Techniques for Cost-Effective SI, PI and EMC in 2021
Please visit EMCUK to register!
Get more from EMC Standards
EMC Standards is a world-leading resource for all things EMC and EMI related. Our website is packed full of both free and paid-for content, including:
Online quiz
Webinars
Training quiz
And much more!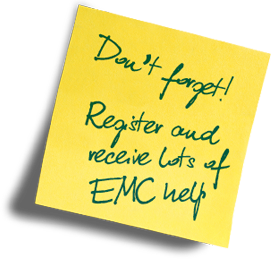 Electromagnetic Engineering (EMgineering) is the basis for proven good design practices for signal integrity (SI), power integrity (PI), and the control of EMI emissions and immunity (EMC).
Our aim is to help people learn how to more quickly and cost-effectively design and manufacture electronic equipment (products, systems, installations, etc.) to meet functional (i.e. SI/PI) specifications and conform to EMC standards, directives and other requirements.
Such equipment should benefit from reduced warranty costs and financial risks, whilst improving uptime, competitiveness and profitability.
We also cover basic good electrical safety engineering; and the Risk Management of Electromagnetic Disturbances / EMI, whether for Functional Safety or other types of risk.
Join EMC standards TODAY!