Home >
News >
TWEX
TWEX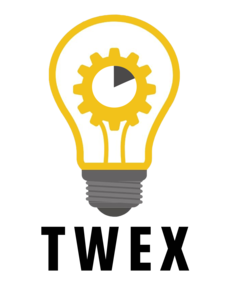 10 May 2022
The EMC and Compliance International event is next week in Newbury, England and I am being asked continually
'Will there be a Q & A session?'
And the answer is....
Yes of course! At the event we are introducing a completely new type of activity at exhibitions and conferences, and this is its first outing!
TWEX – Ten minutes With an EXpert - Get your free 10-minute consultation!
A wide variety of experts (we call them TWEXperts) will be offering their advice for free, for no longer than 10 minutes at a time.
To help you decide whom best to see, please see the 'TWEXperts Bios'
To see when each 'Twexpert' will be available please see the 'TWEXpert Timetable'
The TWEXperts
Michael Derby Element Materials – Connected Technology
Ian MacDiarmid Visiting Professor in Applied Electromagnetics at University of Liverpool
Andy Degraeve EMC Consultant, an Associate of Cherry Clough Consultants Ltd
Geraldine Salt BSI Standards Development Manager for EMC, Energy, Oil, Gas
James Pawson Unit 3 Compliance
Neil Bonter CE & FCC Compliance Consultant (TCFs), Member of the REDCA
Charlie Blackham Sulis Consultants Ltd
Jeremy Smallwood Electrostatic Solutions Ltd
Min Zhang Mach One Design
Get more from EMC Standards
EMC Standards is a world-leading resource for all things EMC and EMI related. Our website is packed full of both free and paid-for content, including:
Online quiz
Webinars
Training quiz
And much more!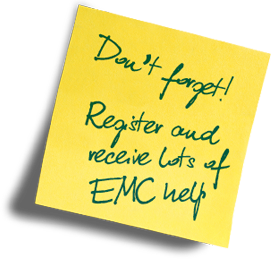 Electromagnetic Engineering (EMgineering) is the basis for proven good design practices for signal integrity (SI), power integrity (PI), and the control of EMI emissions and immunity (EMC).
Our aim is to help people learn how to more quickly and cost-effectively design and manufacture electronic equipment (products, systems, installations, etc.) to meet functional (i.e. SI/PI) specifications and conform to EMC standards, directives and other requirements.
Such equipment should benefit from reduced warranty costs and financial risks, whilst improving uptime, competitiveness and profitability.
We also cover basic good electrical safety engineering; and the Risk Management of Electromagnetic Disturbances / EMI, whether for Functional Safety or other types of risk.
Join EMC standards TODAY!