Home >
News >
Training course tackles EMI in all types of systems and installations
Training course tackles EMI in all types of systems and installations
19 Apr 2018
We invite you to attend a one-day training course on 'Good EMC Engineering Practices for Systems and Installations', to be held at Proactive Technical Training, Unit 5A, Icknield Industrial Estate, Tring, Herts, HP23 4JX, on Tuesday May 22, 2018. Cost is £395 + VAT, and lunch and refreshments will be provided.
This course will be useful for everyone involved with systems or installations – of any size – in any industries/sectors, including systems integrators, installers, M&E Contractors, and site owners/operators in the commercial, machinery, manufacturing, processing, military, rail, healthcare and scientific industries. It will also be useful to anyone involved with mobile systems/installations, including land, marine, air/space vehicles and vessels.
The course has been created by, and will be delivered by global EMC expert Keith Armstrong, of EMC Standards, based on current IEC and military standards plus 25 years of solving EMI problems in a wide variety of systems/installations, from individual machines, through hospitals, to railway systems, very large science experiments (e.g. synchrotrons) and the largest fusion Tokomak project currently underway worldwide.
The topics covered include detailed practical EMI-reduction guidance on power distribution systems, galvanic isolation, cable segregation and routing, EM 'zoning', RF bonding, cable shielding, filtering, enclosure shielding, surge/lightning and HPEM protection.
"Electromagnetic interference (EMI) is becoming a major problem in modern industrial environments," explained Keith Armstrong. "This is due to the increased levels and frequencies of EM noise emitted by modern high-efficiency switching power converters in DC power supplies, variable-speed motor drives, HVAC and lighting.
"Legacy systems and installations are especially at risk as older equipment is replaced by modern. Also, as we increase the use of automation in new systems, we need to ensure that their fieldbusses, Ethernets, and IOTs operate reliably – but unfortunately their usual installation guidelines are out of date and cannot cope with ever-increasing EM noises.
"This course provides practical techniques that can be put to work immediately, for anyone to avoid EMI in fixed or mobile systems and installations, of any type or size, or deal with it when it occurs."
Get more from EMC Standards
EMC Standards is a world-leading resource for all things EMC and EMI related. Our website is packed full of both free and paid-for content, including:
Online quiz
Webinars
Training quiz
And much more!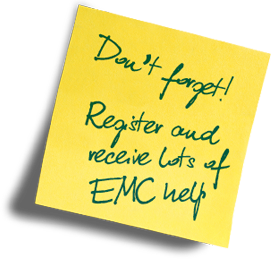 Electromagnetic Engineering (EMgineering) is the basis for proven good design practices for signal integrity (SI), power integrity (PI), and the control of EMI emissions and immunity (EMC).
Our aim is to help people learn how to more quickly and cost-effectively design and manufacture electronic equipment (products, systems, installations, etc.) to meet functional (i.e. SI/PI) specifications and conform to EMC standards, directives and other requirements.
Such equipment should benefit from reduced warranty costs and financial risks, whilst improving uptime, competitiveness and profitability.
We also cover basic good electrical safety engineering; and the Risk Management of Electromagnetic Disturbances / EMI, whether for Functional Safety or other types of risk.
Join EMC standards TODAY!