Home >
Specifying Lifecycle Electromagnetic and Physical Environments to Help Design and Test for EMC for Functional Safety
In this section
Specifying Lifecycle Electromagnetic and Physical Environments to Help Design and Test for EMC for Functional Safety
Abstract
Certain kinds of equipment must maintain sufficiently low risks to users and third parties over their entire lifecycles, despite at least one fault, and despite foreseeable misuse. Where electromagnetic interference (EMI) could foreseeably
have an effect on such equipment, it will need to maintain an adequate level of electromagnetic (EM) immunity over its lifecycle. This is the concern of 'EMC for Functional Safety'.
The EM environment that such equipment could experience over its whole lifecycle can be very different from that tested by standard immunity tests used for EMC compliance. IEMI – Intentional EMI – could also be an issue. The physical and climatic environments, plus the wear and tear and misuse that such equipment is subjected to over its lifecycle can cause circuit EM behavior to alter, and can degrade the performance of EM mitigation measures.
This paper outlines an approach to specifying the "lifecycle environment" for such equipment, as an aid to safe design and appropriate verification testing. Although this paper focuses on safety concerns, the lifecycle EM and physical environment issues discussed here are also important for high-reliability, mission-critical and legal metrology equipment, to help control financial or security risks. Designing and testing to achieve adequate EMC for functional Safety will be covered in future papers.
Get more from EMC Standards
EMC Standards is a world-leading resource for all things EMC and EMI related. Our website is packed full of both free and paid-for content, including:
Online quiz
Webinars
Training quiz
And much more!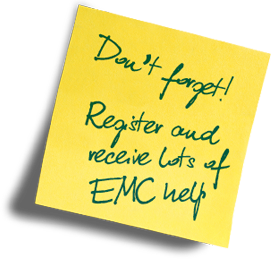 Electromagnetic Engineering (EMgineering) is the basis for proven good design practices for signal integrity (SI), power integrity (PI), and the control of EMI emissions and immunity (EMC).
Our aim is to help people learn how to more quickly and cost-effectively design and manufacture electronic equipment (products, systems, installations, etc.) to meet functional (i.e. SI/PI) specifications and conform to EMC standards, directives and other requirements.
Such equipment should benefit from reduced warranty costs and financial risks, whilst improving uptime, competitiveness and profitability.
We also cover basic good electrical safety engineering; and the Risk Management of Electromagnetic Disturbances / EMI, whether for Functional Safety or other types of risk.
Join EMC standards TODAY!