Home >
Blog >
SPCs and Safety
SPCs and Safety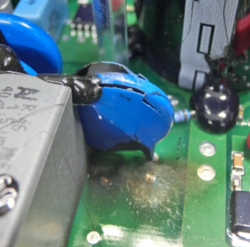 16 Dec 2021
SPCs and Safety
Metal Oxide Varistors, or MOVs (sometimes called VDRs, for Voltage Dependent Resistors, or just plain Varistors) are a low-cost component used for surge and transient protection, but unfortunately they can fail in a way that causes fires, or even explosions.
My published articles on this subject covered the safety of surge protection components such as MOVs, but I wrote them some years ago and the field has moved on.
These days, IEC60950-1 and its successor IEC 62368-1 contain requirements for designing with MOV- but they are safety standards and so ignore design for suppressing actual transients and surges.
Our training courses are kept up-to-date, and our course on Suppressing Transients, which is posted at https://www.emcstandards.co.uk/emc-for-products-equipment2, is up-to-date with the requirements in IEC 62368-1, and offers additional advice on achieving safety whilst successfully suppressing transients and surges.
Because of the recent change to MOV requirements in IEC 62368-1, I thought it would be of interest to extract the section of this course on protecting MOVs and publish it as a blog.
Get more from EMC Standards
EMC Standards is a world-leading resource for all things EMC and EMI related. Our website is packed full of both free and paid-for content, including:
Online quiz
Webinars
Training quiz
And much more!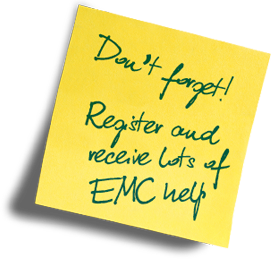 Electromagnetic Engineering (EMgineering) is the basis for proven good design practices for signal integrity (SI), power integrity (PI), and the control of EMI emissions and immunity (EMC).
Our aim is to help people learn how to more quickly and cost-effectively design and manufacture electronic equipment (products, systems, installations, etc.) to meet functional (i.e. SI/PI) specifications and conform to EMC standards, directives and other requirements.
Such equipment should benefit from reduced warranty costs and financial risks, whilst improving uptime, competitiveness and profitability.
We also cover basic good electrical safety engineering; and the Risk Management of Electromagnetic Disturbances / EMI, whether for Functional Safety or other types of risk.
Join EMC standards TODAY!