Home >
News >
Simulating the Electromagnetic Performance Characteristics of Large Electric Vehicle Batteries
Simulating the Electromagnetic Performance Characteristics of Large Electric Vehicle Batteries
07 May 2021
As part of the upcoming EMC & CI Virtual Event starting on May 19th, 2021, Alastair R Ruddle PhD BSc (Hons) CEng CPhys MIET MInstP SMIEEE, Chief Scientist for Vehicle Resilience at HORIBA MIRA Limited, will be presenting a paper on Simulating the Electromagnetic Performance Characteristics of Large Electric Vehicle Batteries
Traction batteries for electric vehicles are large and complex sub-systems. This paper outlines approximation strategies that have been developed to facilitate the simulation of EMC issues, such as battery RF impedance and coupling between the high voltage power network and the low voltage networks.
A related issue is human exposure to electromagnetic fields (EMF) associated with the fluctuating traction currents flowing through the battery. For EMF assessments, knowledge of the 3D path geometry and frequency content of traction current waveforms can be used to estimate the spatial distributions of low frequency magnetic fields and exposure metrics. For EMC investigations, more practicable measurement of individual cells has been used to develop efficient hybrid 3D/circuit models for assemblies of large numbers of such cells used to form traction batteries.
As well as a number of other speakers, I am hosting some on-demand training in May 2021 on the following subjects:-
Why "CE+CE=CE" cannot be relied upon for EMC compliance
Low-cost, quick, benchtop EMC testing helps de-risk all project stages
How to achieve EMC Compliance under the RED
Practical Electronic Design Techniques for Cost-Effective SI, PI and EMC in 2021
Please visit EMCUK to register!
Get more from EMC Standards
EMC Standards is a world-leading resource for all things EMC and EMI related. Our website is packed full of both free and paid-for content, including:
Online quiz
Webinars
Training quiz
And much more!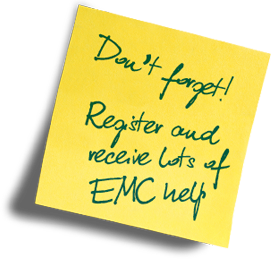 Electromagnetic Engineering (EMgineering) is the basis for proven good design practices for signal integrity (SI), power integrity (PI), and the control of EMI emissions and immunity (EMC).
Our aim is to help people learn how to more quickly and cost-effectively design and manufacture electronic equipment (products, systems, installations, etc.) to meet functional (i.e. SI/PI) specifications and conform to EMC standards, directives and other requirements.
Such equipment should benefit from reduced warranty costs and financial risks, whilst improving uptime, competitiveness and profitability.
We also cover basic good electrical safety engineering; and the Risk Management of Electromagnetic Disturbances / EMI, whether for Functional Safety or other types of risk.
Join EMC standards TODAY!