Home >
Using 'Procedural' Technical Files for compliance with the EMC Directive
In this section
Using 'Procedural' Technical Files for compliance with the EMC Directive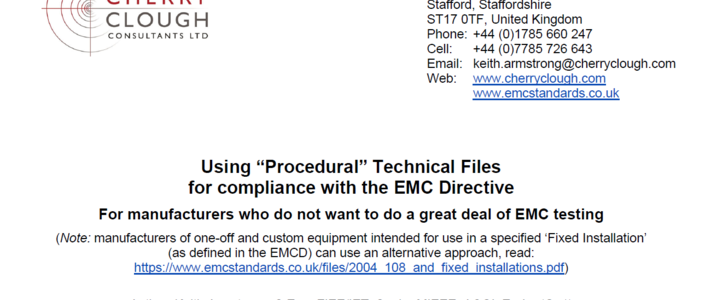 The Technical Construction File (TCF) route to EMC compliance is available for everyone except those who make radiocommunication transmitting products. (By the way – TCFs for EMC are not the same as the Technical Files required by the Machinery and LVD directive, because TCFs need a certificate or report from an EMC Competent Body.) Engineering companies (rather than
those manufacturing mass-produced electronic products) often find the TCF route to be better than the self-certification to standards route, as it can reduce EMC testing costs.
Where products are very large, or only come together on the customer's premises, it may be impossible to test harmoonised standards anyway, in which case the TCF route may be the only one possible for EMC compliance.
Get more from EMC Standards
EMC Standards is a world-leading resource for all things EMC and EMI related. Our website is packed full of both free and paid-for content, including:
Online quiz
Webinars
Training quiz
And much more!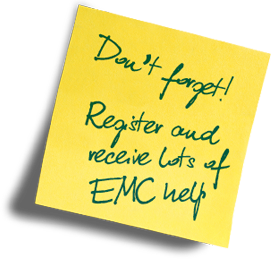 Electromagnetic Engineering (EMgineering) is the basis for proven good design practices for signal integrity (SI), power integrity (PI), and the control of EMI emissions and immunity (EMC).
Our aim is to help people learn how to more quickly and cost-effectively design and manufacture electronic equipment (products, systems, installations, etc.) to meet functional (i.e. SI/PI) specifications and conform to EMC standards, directives and other requirements.
Such equipment should benefit from reduced warranty costs and financial risks, whilst improving uptime, competitiveness and profitability.
We also cover basic good electrical safety engineering; and the Risk Management of Electromagnetic Disturbances / EMI, whether for Functional Safety or other types of risk.
Join EMC standards TODAY!