Home >
PCB Design and Layout Techniques for cost-effective SI, PI and EMC, in 2015 (2-day course)
In this section
PCB Design and Layout Techniques for cost-effective SI, PI and EMC, in 2015 (2-day course)
For design engineers and their managers interested in the cost-effective design, layout, manufacturing and assembly practices for printed circuit boards (PCBs) needed in 2015 to help control financial risks.
After the appropriate choice of semiconductors (or designing your own ASICs), the most costeffectiveSI, PI and EMC techniques are those applied at the PCB level.
2-day course: PCB techniques for cost-effective SI, PI and EMC in 2015 Page 2 of 6This course provides a practical grounding in PCB EMC design and layout techniques that havebeen proven over many years in real life to help companies quickly improve their commercial andfinancial performance by:
Bringing products to market more quickly
Improving functional performance
Reducing overall unit manufacturing costs
Easily complying with legal EMC requirements
Reducing warranty costs and improving customer perception of the brand
Reducing financial risks
Improving Return On Investment
Get more from EMC Standards
EMC Standards is a world-leading resource for all things EMC and EMI related. Our website is packed full of both free and paid-for content, including:
Online quiz
Webinars
Training quiz
And much more!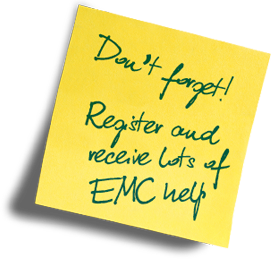 Electromagnetic Engineering (EMgineering) is the basis for proven good design practices for signal integrity (SI), power integrity (PI), and the control of EMI emissions and immunity (EMC).
Our aim is to help people learn how to more quickly and cost-effectively design and manufacture electronic equipment (products, systems, installations, etc.) to meet functional (i.e. SI/PI) specifications and conform to EMC standards, directives and other requirements.
Such equipment should benefit from reduced warranty costs and financial risks, whilst improving uptime, competitiveness and profitability.
We also cover basic good electrical safety engineering; and the Risk Management of Electromagnetic Disturbances / EMI, whether for Functional Safety or other types of risk.
Join EMC standards TODAY!