Home >
News >
New public training course - Belgium Feb 2019
New public training course - Belgium Feb 2019
10 Dec 2018
Good EMC Engineering Practices For Large Machines, Systems and Installations
On Thursday Feb 21and Friday Feb 22 2019, the M-Group andlab FMEC organizes a two day seminar on good EMC engineering practices for large machines, systems and installations.
EMI is rapidly increasing in modern industry due to the increasing use of, amongst others,high-efficiency switching power conversion in DC power supplies, motor drives, HVAC and lighting. Despites this increasing EMI, the reliability ofmachines, systems and installations should be continuouslyensured over their full operation life. Trends towards smart machines, Industry 4.0 and Internet-of-Things comprisemore wireless sensor networks, continuouslyincreasing clock frequencies, higher complexity and integration, lower voltage levels and noise margins, etc. As a result, achievingEMC for machines, systems and installationsis gettingmore challenging every day. This training course provides all the necessary information andmany practical techniques for achieving in the most cost-effective wayEMC for today's and tomorrow's smart machines, systems and installations.
This courseis organizedwithinthe framework of the followingTechnology Transfer projects:
CORNET RESSIAR / TETRA TRANSSIMS "Requirements for Smart Sensor Systems for IoT-Applications in Retrofit Equipment"

CORNET EEWISE / TETRA EWISE "EMC for Emergent Wireless Systems"
PROGRAM for both days
08h30 - 09h00: Welcome coffee
09h00 - 10h30: Part 1
10h30 - 11h00: Coffee break
11h00 - 12h30: Part 2
12h30 - 13h30: Lunch
13h30 - 15h00: Part 3
15h00 - 15h30: Coffee break
15h30 - 17h00: Part
Contents
A. CE + CE does not = CE! What to do instead, for EMC.
B. Complying with Ed.3 of the EMC Directive: 2014/30/EU: Requirements for Fixed Installations, and the items (equipment, subsystems, systems, etc.) they are made from.
1. Introduction
EMC Directive; IEE wiring regulations; overall EMC control procedure
2.Good EMC Practices for general use
Buying electronic equipment;power distribution systems and power quality for EMC; galvanic isolation for EMC; reducing the accidental-RF-antenna efficiency of cables; segregation (zoning) of sites, equipment, and cables; cable routingand correct shield termination; galvanic isolators and PECs;creating an RF Reference;RF-bonding techniques for metalwork and cable shields
3. EM Mitigation Techniques
EM zoning; safety earthing/grounding for safety and EMC; Mesh-bonding of Common Bonding Networks (MESH-CBNs)and of Insulated Bonding Networks (MESH-IBNs); damping the CM loop; what to do if you can't use mesh-bonding;filtering power and signals for cabinets and EM Zones; shielding for cabinets and EM Zones; surge and lightning protection
4. Preventing corrosion
5. Maintaining good EMC over the operational lifecycle
6. High Power Electromagnetics, HPEM, inc. IEMI,EMP,EMP,NEMP,HEMP
7. Special EMC issues for rail and light rail systems
8. Some useful references
10. Bonus material: Close-field probing
KEY-NOTE SPEAKER
Key-note speaker of this seminar is Keith Armstrong (UK). Keith has written many practical papers and books on design for EMC and EMC debugging. Much of his working life involves solving real-life EMC problems in high-technology products, systems, and installations, for a variety of companies and organisations in a wide range of industries. Keith has always aimed to make products easy to design and manufacture, work properly, please their users, and make money for their manufacturers.
Venue
The Seminar will be hosted by the Novotel Hotel in Bruges.
Novotel Brugge
Katelijnestraat 65
8000 Brugge
FEE
Participation fee: 600 EUR (excl. VAT). A 15% discount applies for members of Agoria or the (E)EWISE and RESSIAR/TRANSSIMSproject. The participation fee includes lunch and coffee breaks.
REGISTRATION
MORE INFORMATION
For more information please contact Tim Claeys:
KU Leuven|Bruges Campus
Faculty of Engineering Technology|Technology Cluster ESAT
Mechatronics Group (M-Group)
Spoorwegstraat 12|B-8200 Brugge|BELGIUM
tel +32 50 66 48 48
iiw.kuleuven.be/brugge/m-group
www.fmec.be
fmec@kuleuven.be
Get more from EMC Standards
EMC Standards is a world-leading resource for all things EMC and EMI related. Our website is packed full of both free and paid-for content, including:
Online quiz
Webinars
Training quiz
And much more!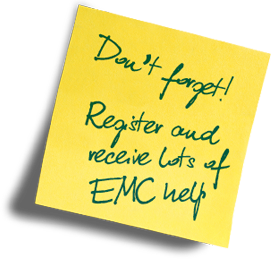 Electromagnetic Engineering (EMgineering) is the basis for proven good design practices for signal integrity (SI), power integrity (PI), and the control of EMI emissions and immunity (EMC).
Our aim is to help people learn how to more quickly and cost-effectively design and manufacture electronic equipment (products, systems, installations, etc.) to meet functional (i.e. SI/PI) specifications and conform to EMC standards, directives and other requirements.
Such equipment should benefit from reduced warranty costs and financial risks, whilst improving uptime, competitiveness and profitability.
We also cover basic good electrical safety engineering; and the Risk Management of Electromagnetic Disturbances / EMI, whether for Functional Safety or other types of risk.
Join EMC standards TODAY!