Home >
News >
Live Training is back!
Live Training is back!
01 Mar 2022
In addition to hosting training workshops at the upcoming EMC & CI exhibition at Newbury Racecourse in May, (register here) I am pleased to announce that I will be returning to Melbourne between the 11th and 14th April to present my course on 'Design for Compliance, for EMC and Safety, in 2022)
I aim to give practical techniques, which can be implemented quickly to provide immediate project and financial benefits.
New for 2022 with be a Safety Design course, which covers the LVD and the Radio Equipment Directive (RED) – which now often replaces the LVD, UK Approvals since Brexit, IEC 62
As usual, spaces are limited, so please visit here to book yours now!
The event is sponsored by EMC Technologies, the largest and most experienced EMI/EMC/EMR/Safety facility in Australia and this has become one of my most popular courses over the 28 years or so that I have been teaching it, but don't just take my word for it...
These is just some of the feedback that I have received recently:-
'By the way – just had XXXX in with their latest project. Their design chap was extolling your virtues – It passed first time – no remedial action required – virtually noise floor emissions – and it included Ethernet, PoE, USB and DSP! What more can I say!'
'The courseware is so fine and easy to study. Thank you very much!'
'Thank you for your courses and course notes. You are a very good teacher.'
'Thanks for the training. I found it extremely interesting and I hope to follow as much of the recommendations as possible in future designs I'm involved with.'
'We enjoyed the talk, and I thought it was one of the most common sense ones I've heard.'
'I would also like to thank you for the interesting and informative course that you presented. I have already begun to implement some design changes in an ongoing project.'
'Thanks for a couple of great talks yesterday and for your willingness to discuss my current project concerns.'
'I attended a couple of EMC courses in Auckland some years back and like to let you know that your course has been the best and most useful course I ever attended!'
'All participants were very experienced yet I'm sure that the others found it as valuable as I did.'
'There's no question my time was well spent, I have learned things that I need to act upon immediately.'
Please visit here to book your place now!
Get more from EMC Standards
EMC Standards is a world-leading resource for all things EMC and EMI related. Our website is packed full of both free and paid-for content, including:
Online quiz
Webinars
Training quiz
And much more!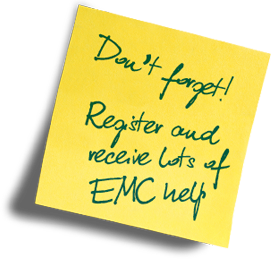 Electromagnetic Engineering (EMgineering) is the basis for proven good design practices for signal integrity (SI), power integrity (PI), and the control of EMI emissions and immunity (EMC).
Our aim is to help people learn how to more quickly and cost-effectively design and manufacture electronic equipment (products, systems, installations, etc.) to meet functional (i.e. SI/PI) specifications and conform to EMC standards, directives and other requirements.
Such equipment should benefit from reduced warranty costs and financial risks, whilst improving uptime, competitiveness and profitability.
We also cover basic good electrical safety engineering; and the Risk Management of Electromagnetic Disturbances / EMI, whether for Functional Safety or other types of risk.
Join EMC standards TODAY!