Home >
Experts >
Laplace Instruments Ltd
Laplace Instruments Ltd
01692 40 20 70
tech@laplace.co.uk
Tudor House, Grammar School Road, North Walsham, Norfolk NR28 9JH
Manufacturers and suppliers of a wide range of EMC test equipment, including receivers, antennas, LISNs, test cells, RF synthesisers, power amplifiers and related ancillaries. These cover both Emissions measurement and Immunity test requirements.
We supply complete EMC test solutions, ideally matched to manufacturer's pre-compliance and full compliance testing requirements. These all include the necessary PC software to enable all EMC related tasks to be performed easily with results displayed in a readily understood format, together with the appropriate limits.
Get more from EMC Standards
EMC Standards is a world-leading resource for all things EMC and EMI related. Our website is packed full of both free and paid-for content, including:
Online quiz
Webinars
Training quiz
And much more!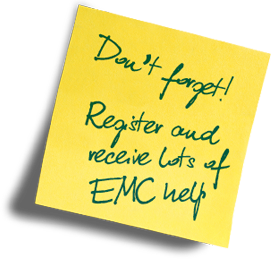 Electromagnetic Engineering (EMgineering) is the basis for proven good design practices for signal integrity (SI), power integrity (PI), and the control of EMI emissions and immunity (EMC).
Our aim is to help people learn how to more quickly and cost-effectively design and manufacture electronic equipment (products, systems, installations, etc.) to meet functional (i.e. SI/PI) specifications and conform to EMC standards, directives and other requirements.
Such equipment should benefit from reduced warranty costs and financial risks, whilst improving uptime, competitiveness and profitability.
We also cover basic good electrical safety engineering; and the Risk Management of Electromagnetic Disturbances / EMI, whether for Functional Safety or other types of risk.
Join EMC standards TODAY!