Home >
Blog >
Keith wins an award!
Keith wins an award!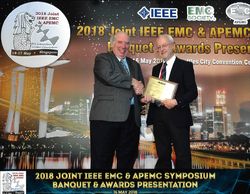 22 May 2018
Keith Armstrong, world renowned EMC expert and author of most of the information on www.emcstandards.co.ukhas just returned from his latest trip providing EMC guidance via a number of seminars in Singapore and Australia.
During which time he received an: "Excellence in Continuing EMC Education Award",which was awarded: "For continuous education on EMC, signal integrity and power integrity from a practically based point of view" at the IEEE Electromagnetic Compatibility Society award at the APEMC Banquet last week.

The photo shows Keith receiving the award from Bruce Archambeault, the President of the IEEE EMC Society.
Get more from EMC Standards
EMC Standards is a world-leading resource for all things EMC and EMI related. Our website is packed full of both free and paid-for content, including:
Online quiz
Webinars
Training quiz
And much more!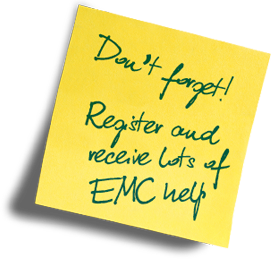 Electromagnetic Engineering (EMgineering) is the basis for proven good design practices for signal integrity (SI), power integrity (PI), and the control of EMI emissions and immunity (EMC).
Our aim is to help people learn how to more quickly and cost-effectively design and manufacture electronic equipment (products, systems, installations, etc.) to meet functional (i.e. SI/PI) specifications and conform to EMC standards, directives and other requirements.
Such equipment should benefit from reduced warranty costs and financial risks, whilst improving uptime, competitiveness and profitability.
We also cover basic good electrical safety engineering; and the Risk Management of Electromagnetic Disturbances / EMI, whether for Functional Safety or other types of risk.
Join EMC standards TODAY!