Home >
Blog >
Interesting Question about plastic enclosures and EMC
Interesting Question about plastic enclosures and EMC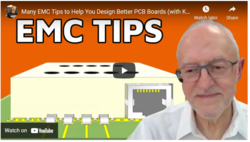 28 Mar 2022
My recent discussion with Robert Ferenec about designing PCBs, especially with regard to EMC, see it here, resulted in lots of questions!
One of the more interesting was:
'What if the chassis is not metallic (e.g plastic). Do we need to take care of this structure the same way as pcb to metallic bonding e.g resonance/damping'
My Answer
If your chassis or other enclosure is made entirely from plain, non-conducting plastic, then it cannot create an electromagnetically-resonating cavity with the copper plane (or planes) in your PCB.
In this case, you don't need to provide RF-bonds between the plastic enclosure and the PCB's reference plane.
However, if products that are made with plain, non-conducting plastic chassis or enclosures fail to pass EMC tests, or cause EMI problems in real life, it can sometimes be a 'quick fix' to stick metal foil all over the inside of their plain plastic chassis or enclosure, and multi-point RF-bond that metal foil to the PCB's reference plane as if it was a metal chassis like I described in Robert's video.
Suitable metal foils can be supplied by many manufacturers of shielding materials, such as: https://hollandshielding.com/EMI-shielding-foils.
To avoid the delays of re-spinning the PCB to fit the multi-point RF chassis bonds to the PCB, and perhaps finding that this is not sufficient as a fix on its own, I recommend making provision for these Reference Plane to Chassis RF-bonds when the PCB is first laid out – because it is much easier and quicker to add them at this stage of the project, than later on when failing EMC tests.
My video with Robert was under 2 hours long, but we were discussing a training course that takes a full day so a lot of material was not covered. The answer to your question is described in the full course, entitled: "Essential PCB design/layout techniques for good EMC", which you can download here.
Get more from EMC Standards
EMC Standards is a world-leading resource for all things EMC and EMI related. Our website is packed full of both free and paid-for content, including:
Online quiz
Webinars
Training quiz
And much more!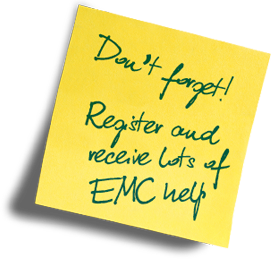 Electromagnetic Engineering (EMgineering) is the basis for proven good design practices for signal integrity (SI), power integrity (PI), and the control of EMI emissions and immunity (EMC).
Our aim is to help people learn how to more quickly and cost-effectively design and manufacture electronic equipment (products, systems, installations, etc.) to meet functional (i.e. SI/PI) specifications and conform to EMC standards, directives and other requirements.
Such equipment should benefit from reduced warranty costs and financial risks, whilst improving uptime, competitiveness and profitability.
We also cover basic good electrical safety engineering; and the Risk Management of Electromagnetic Disturbances / EMI, whether for Functional Safety or other types of risk.
Join EMC standards TODAY!