Home >
Functional Safety requires much more than EMI testing (Part 1)
In this section
Functional Safety requires much more than EMI testing (Part 1)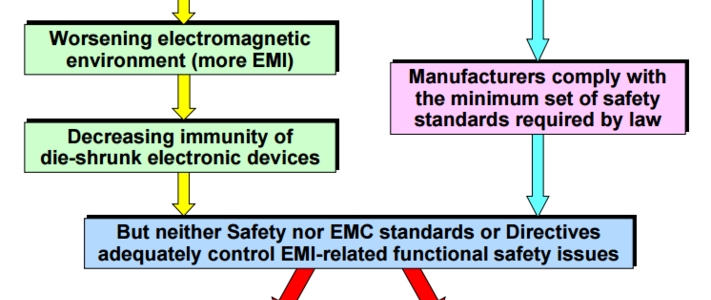 Programmable electronic devices are increasingly used in applications where reliable functionality isnecessary to achieve sufficiently low functional safety risks. The main reason for this is their increasingfunctionality and decreasing cost, both achieved through continual shrinking of the silicon dies used tomake integrated circuits (ICs). This increasing use of modern electronic technologies is causing higherlevels of electromagnetic interference (EMI) in the environment.
Get more from EMC Standards
EMC Standards is a world-leading resource for all things EMC and EMI related. Our website is packed full of both free and paid-for content, including:
Online quiz
Webinars
Training quiz
And much more!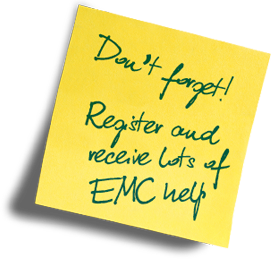 Electromagnetic Engineering (EMgineering) is the basis for proven good design practices for signal integrity (SI), power integrity (PI), and the control of EMI emissions and immunity (EMC).
Our aim is to help people learn how to more quickly and cost-effectively design and manufacture electronic equipment (products, systems, installations, etc.) to meet functional (i.e. SI/PI) specifications and conform to EMC standards, directives and other requirements.
Such equipment should benefit from reduced warranty costs and financial risks, whilst improving uptime, competitiveness and profitability.
We also cover basic good electrical safety engineering; and the Risk Management of Electromagnetic Disturbances / EMI, whether for Functional Safety or other types of risk.
Join EMC standards TODAY!