Home >
News >
Free IEEE EMC Event on 'The nuts and bolts of UKCA and UKNI marking'
Free IEEE EMC Event on 'The nuts and bolts of UKCA and UKNI marking'

09 May 2022
As part of the upcoming EMC and Compliance International event in Newbury, there is a free event hosted by EMCandCI and organised by the IEEE EMC Society's UK & Northern Ireland Chapter, in conjunction with the EMC Test Labs Association (www.emctla.com)
The presentation will cover an overview of what the UKCA marking means, when it applies, and what pieces of legislation sit behind it We will run through the obligations of the various economic operators, i e manufacturers, importers, distributors, and authorised representatives We'll look at how UKCA is similar to CE marking, and how it is different, and we will explore the conformity assessment procedures available under different regulations, how to cover these, what documentation is needed, and what level of testing should be carried out This will mainly be to cover EMC specific topics, but we will of course look at the wider compliance landscape covering radio communications, product safety, etc
The event will be held at 17.00 – 19:00 GMT on Wednesday 18th May at Newbury Race Course in the Workshops area, 1st floor of the Grandstand (above the Exhibition on the Ground Floor) and free pre-event snacks and drinks will be provided.
This event is free to everyone, whether they are a member of the IEEE/EMCTLA, or not.
Get more from EMC Standards
EMC Standards is a world-leading resource for all things EMC and EMI related. Our website is packed full of both free and paid-for content, including:
Online quiz
Webinars
Training quiz
And much more!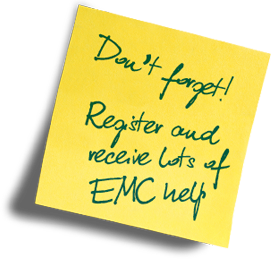 Electromagnetic Engineering (EMgineering) is the basis for proven good design practices for signal integrity (SI), power integrity (PI), and the control of EMI emissions and immunity (EMC).
Our aim is to help people learn how to more quickly and cost-effectively design and manufacture electronic equipment (products, systems, installations, etc.) to meet functional (i.e. SI/PI) specifications and conform to EMC standards, directives and other requirements.
Such equipment should benefit from reduced warranty costs and financial risks, whilst improving uptime, competitiveness and profitability.
We also cover basic good electrical safety engineering; and the Risk Management of Electromagnetic Disturbances / EMI, whether for Functional Safety or other types of risk.
Join EMC standards TODAY!