Home >
News >
Fast Circuits for Fast Cars!
Fast Circuits for Fast Cars!

17 May 2021
Fast switching events caused by powertrains, DC-DCs, onboard-chargers and more create more EMI. This is a growing challenge for modern electric vehicles.

Dr. Min Zhang, founder and principal EMC consultant at Mach One Design Ltd, associate of Cherry Clough Consultants Ltd and contributor to EMC Standards will address the potential problems and how to fix them in the opening keynote presentation of EMC LIVE: Automotive.

Join Dr. Zhang to review:
Fast switching circuit boards and their EMC impact at the vehicle level
Design techniques to prevent EMC problems
Cost-effective troubleshooting solutions
Click here to register!
Get more from EMC Standards
EMC Standards is a world-leading resource for all things EMC and EMI related. Our website is packed full of both free and paid-for content, including:
Online quiz
Webinars
Training quiz
And much more!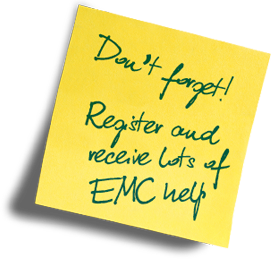 Electromagnetic Engineering (EMgineering) is the basis for proven good design practices for signal integrity (SI), power integrity (PI), and the control of EMI emissions and immunity (EMC).
Our aim is to help people learn how to more quickly and cost-effectively design and manufacture electronic equipment (products, systems, installations, etc.) to meet functional (i.e. SI/PI) specifications and conform to EMC standards, directives and other requirements.
Such equipment should benefit from reduced warranty costs and financial risks, whilst improving uptime, competitiveness and profitability.
We also cover basic good electrical safety engineering; and the Risk Management of Electromagnetic Disturbances / EMI, whether for Functional Safety or other types of risk.
Join EMC standards TODAY!