Home >
Blog >
Eulogy for Richard Marshall
Eulogy for Richard Marshall
20 Sep 2019
Eulogy for Richard Marshall
St Nicholas' Church, Harpenden, on Monday 5th August, 2019
given by his wife, Brenda Marshall.
reprinted here with the permission of his family.
Please note that Richard was also known as 'Dicky' in many circles.
We are here to firstly give our thanks to God for Dicky's (Richard's) life; secondly to remember him and to thirdly entrust him to God's great love, mercy, and forgiveness.
A very comforting word – "entrust". I believe we can entrust Richard to God with confidence because God loves us all, even more than we care for each other. God showed his love for all people through the life, death, and Resurrection from the dead of Jesus which we celebrate at Easter. It is our hope in that Resurrection Life through Christ for Richard, for those others we love but see no more, and indeed, for ourselves one day which can comfort us now.
I believe God now holds in his loving hands the whole of Dicky's long life:
He was born in the town of March, Cambridgeshire, attended Oakham School and was an Exhibitioner at St. John's College Cambridge where he read Natural Sciences and Engineering, was Secretary of the University Wireless Society, and met me, Brenda, leading after 60 happy years to our Diamond Wedding celebration three years ago. As an alternative to National Service, Richard worked on guided weapons at De Havilland Propellers, including tests on the Firestreak missile on the ranges at Woomera, Australia.
Richard was designer, inventor, innovator, and responsible for at least 43 Patents – some of which informed innovations around the world, including IBM, Boeing, Bosch and NASA. There was a recurring pattern in this very varied employment: an appealing and exciting new project needing his expertise; successful and commercial outcomes; then came the recognisable itchy feet and the need for a fresh challenge.
He moved from De Havilland to George Kent Ltd, Instrument Makers; followed by time at Odhams Press. He continued with instrument design at Counting Instruments. At Rank Xerox he was involved in the design of the first Fax machines. Brenda remembers the excitement of putting a message on a machine in one room, then running along the corridor to see it pop up in another. Richard enjoyed the world travel which this involved, both to Fuji Xerox in Japan, and to the US.
He was then attracted to the research at Rotork Ltd, instrumentation again, followed by the offshoot company Protech. Well-known and respected for his expertise, he associated then with Measurement Technology in Luton.
It was time for retirement, so he made a busker's organ, then set up "Richard Marshall Ltd" followed by "Richard Marshall Laboratories". Projects became more varied. The one which gripped Brenda most was electronic devices in the sea to deter seals from biting through netted enclosures of farmed salmon in Scotland. There were research projects with Hertfordshire University, too.
As we went on holiday, Dicky was involved with the National Physical Laboratory on International Standards applied to electronics, involving work with Japan to whom equipment manufactured by himself in Ox Lane had been sent for tests.
Richard was a:
Chartered Engineer
Fellow of the Institute of Physics
Member of the Radio Society of Great Britain (G3SBA is now a "silent key")
Past member of the European Computer Manufacturers' Association Committee
He:
Worked on British Standards Institution committees
And was very active in British Electromagnetic Compatibility committees and conferences
Locally and voluntarily he was treasurer here at the Parish Church for nine years; and serviced "taking books for the blind". His passion in recent years has been the reconstruction of the windmill at Chinnor.
Yet with all that going on, he remained very gentle, kind, quiet and self-effacing, always helpful. He could mend anything.
He loved and admired his sons Christopher, Adrian and Jolyon, just themselves for who they are, as well as all their doings. He thought their wives were perfect for each, and as for the six grandchildren----! Wow!
As you know, Dicky was a Type 1 diabetic for 45 years, maintained in good health by five injections per day, thanks to the doctors and his own meticulous nature.
We enjoyed many holidays, loving the Isles of Scilly, the New Forest and of course Switzerland where on the last day of his life, we wandered together down the Cresta Run and back up the St. Moritz bob-sleigh run, both of course grassy slopes at this time of year.
I believe God now holds all of this, and far more than we can ever know: Richard's, Dicky's, now completed life.
Added by Keith Armstrong, 16 September 2019 with the permission of Richard's family:
For Richard's Patents and some additional material, see the attached images.
Some additional material on Richard:
1) "For outstanding experimental work in amateur radio, The Wortley-Talbot Trophy was jointly awarded to Richard Marshall, G3SBA for his article HF Interference From A TV: A Case Study that appeared in the April 2009 edition of the RSGB Members' Magazine." From http://www.g6oi.org.uk/clubnews/RSGB_NEWSLETTER_JUNE_2009.pdf
2) "Recent Publications and reports", Richard Marshall, Richard Marshall Ltd., http://www.design-emc.co.uk/publications.htm
Get more from EMC Standards
EMC Standards is a world-leading resource for all things EMC and EMI related. Our website is packed full of both free and paid-for content, including:
Online quiz
Webinars
Training quiz
And much more!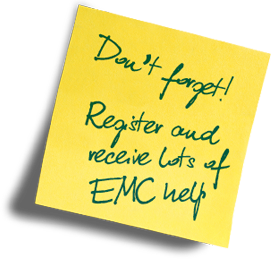 Electromagnetic Engineering (EMgineering) is the basis for proven good design practices for signal integrity (SI), power integrity (PI), and the control of EMI emissions and immunity (EMC).
Our aim is to help people learn how to more quickly and cost-effectively design and manufacture electronic equipment (products, systems, installations, etc.) to meet functional (i.e. SI/PI) specifications and conform to EMC standards, directives and other requirements.
Such equipment should benefit from reduced warranty costs and financial risks, whilst improving uptime, competitiveness and profitability.
We also cover basic good electrical safety engineering; and the Risk Management of Electromagnetic Disturbances / EMI, whether for Functional Safety or other types of risk.
Join EMC standards TODAY!