Home >
News >
EMC expert releases new webinar
EMC expert releases new webinar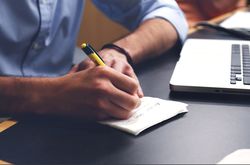 25 Jun 2017
EMC Standards has released a new webinar entitled Good EMgineering, Signal Integrity (SI), Power Integrity (PI) and Electromagnetic Compatibility (EMC), which can be found in the members' area of its website. Presented by global EMC expert Keith Armstrong, the hour-long webinar is the fourth in a series which serves as an introduction to good Electromagnetic Engineering (EMgineering) and shows how best practises can increase project cost effectiveness and reduce financial risks.
Considering SI, PI and EMC as early as possible in any give project enables products to be delivered to market much more quickly and reduces the cost of design modification later in the design process. In the webinar, Armstrong explains how being late to market can dramatically reduce the lifecycle profit of a product.
Armstrong also outlines proven design techniques in the webinar, such as using the segregation of circuits into EM Zones and using a single rectangular reference plane in order to achieve the best circuit performance. Design engineers will benefit from the techniques and advice in the webinar, which have been proven to work in hundreds of separate projects and in a range of challenging applications.
Companies should not consider EMC as simply a regulatory issue. Products which do not comply with EMC regulations often have poor functional performance and lower reliability, leading to reduced customer perception and increased warranty costs.
"Engineers often tell me how difficult it is to convince their senior managers to consider EMC issues early in the design process," explained Armstrong. "By following the webinar, engineers will learn about the very significant financial benefits of designing using EMgineering right from the beginning of a project. This will then help them communicate the issues at management level, in terms that are easily understood.
"Through this webinar, engineers will be better informed about the ever-changing landscape of electronic design. Many good EMgineering techniques are concerned with avoiding 'accidental antennas' and resonances. As semiconductors get smaller and more powerful, achieving good SI, PI and EMC becomes more challenging and EMgineering becomes more important."
EMC Standards offers various advice and resources for those who want to learn more about EMC. Register for free to the members' area at www.emcstandards.co.uk/login to get access to the webinar and other exclusive EMC resources.
Get more from EMC Standards
EMC Standards is a world-leading resource for all things EMC and EMI related. Our website is packed full of both free and paid-for content, including:
Online quiz
Webinars
Training quiz
And much more!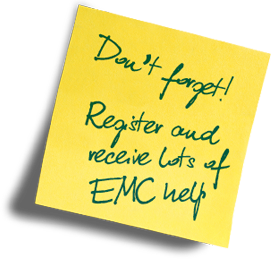 Electromagnetic Engineering (EMgineering) is the basis for proven good design practices for signal integrity (SI), power integrity (PI), and the control of EMI emissions and immunity (EMC).
Our aim is to help people learn how to more quickly and cost-effectively design and manufacture electronic equipment (products, systems, installations, etc.) to meet functional (i.e. SI/PI) specifications and conform to EMC standards, directives and other requirements.
Such equipment should benefit from reduced warranty costs and financial risks, whilst improving uptime, competitiveness and profitability.
We also cover basic good electrical safety engineering; and the Risk Management of Electromagnetic Disturbances / EMI, whether for Functional Safety or other types of risk.
Join EMC standards TODAY!