Home >
News >
EMC Education
EMC Education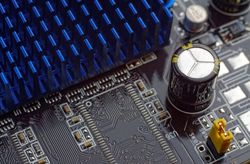 08 Jun 2017
~ New website helps engineers quickly achieve cost-effective SI, PI and EMC ~
www.emcstandards.co.uk is a new website that helps design engineers, electrical engineers, plant managers and other electronic/electrical practitioners deal with signal integrity (SI), power integrity (PI), electromagnetic compatibility (EMC) and electromagnetic interference (EMI).
The website provides a vast number of free downloads, including a wide range of practical guides on good SI, PI and EMC engineering for everything from tiny circuits to huge installations, and on complying with regulations (such as the new EMC Directive 2014/30/EU).
For those who want to learn even more, EMC Standards also offers paid content and access to unique and valuable resources. There is a free membership service, and registrants will be notified about new/updated information and training material as soon as it is posted on the site.
"EMC is generally not taught as part of conventional engineering qualifications, so we find that many engineers and designers are not as knowledgeable about it as they need to be. There are also a great many myths about EMC, all of which are wrong. We cut through all the misinformation and complexity to help designers, development staff, system integrators, installers and maintenance staff – and their managers – understand and deal with EMC quickly, practically, and cost-effectively in each stage of a product's lifecycle, saving large amounts of time and money and helping to reduce financial risks."
The EMC quiz is now live on the site, why not check how much you know? Don't forget to register first!
Get more from EMC Standards
EMC Standards is a world-leading resource for all things EMC and EMI related. Our website is packed full of both free and paid-for content, including:
Online quiz
Webinars
Training quiz
And much more!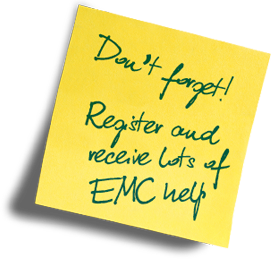 Electromagnetic Engineering (EMgineering) is the basis for proven good design practices for signal integrity (SI), power integrity (PI), and the control of EMI emissions and immunity (EMC).
Our aim is to help people learn how to more quickly and cost-effectively design and manufacture electronic equipment (products, systems, installations, etc.) to meet functional (i.e. SI/PI) specifications and conform to EMC standards, directives and other requirements.
Such equipment should benefit from reduced warranty costs and financial risks, whilst improving uptime, competitiveness and profitability.
We also cover basic good electrical safety engineering; and the Risk Management of Electromagnetic Disturbances / EMI, whether for Functional Safety or other types of risk.
Join EMC standards TODAY!