Home >
News >
EMC Aware is open for business!
EMC Aware is open for business!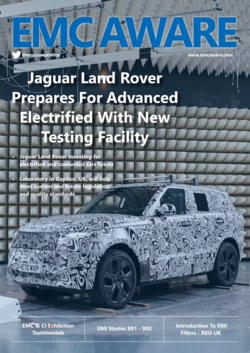 15 Dec 2022
Secure your space in 2023's EMC Aware magazines today
Preparation for 2023's editions of our partner publication, EMC Aware is well underway and, to celebrate the holiday season, we are currently offering a 15 per cent discount on all advertising for 2023 if booked before the New Year.
EMC Aware is the UK's only quarterly magazine wholly dedicated to the world of EMC. It presents a unique opportunity to share news and information on the latest knowledge, technology and test equipment that can be used to effect compliant products.
2023's editions of EMC Aware will include a special show edition for EMC and Compliance International 2023. The show, which is the UK's leading trade show focused on EMC and all aspects of compliance, will take place at Newbury Racecourse in Berkshire on 16 and 17 May, 2023.
Advertising space in the magazine can be secured at the following prices:
£500 per quarter page
£1,000 per half page
£1,500 per full page
We are currently offering an early bird discount on 2023's editions of EMC Aware, with a 15 per cent discount on the listed prices for advertising booked in 2022.
To secure your space in the magazine at the early bird price, get in touch today on info@emcstandards.co.uk.
Get more from EMC Standards
EMC Standards is a world-leading resource for all things EMC and EMI related. Our website is packed full of both free and paid-for content, including:
Online quiz
Webinars
Training quiz
And much more!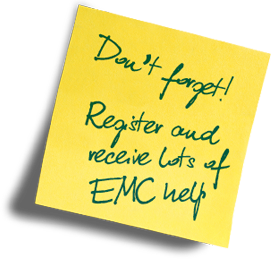 Electromagnetic Engineering (EMgineering) is the basis for proven good design practices for signal integrity (SI), power integrity (PI), and the control of EMI emissions and immunity (EMC).
Our aim is to help people learn how to more quickly and cost-effectively design and manufacture electronic equipment (products, systems, installations, etc.) to meet functional (i.e. SI/PI) specifications and conform to EMC standards, directives and other requirements.
Such equipment should benefit from reduced warranty costs and financial risks, whilst improving uptime, competitiveness and profitability.
We also cover basic good electrical safety engineering; and the Risk Management of Electromagnetic Disturbances / EMI, whether for Functional Safety or other types of risk.
Join EMC standards TODAY!