Home >
News >
EMC and CI - Workshop Programme has been announced!
EMC and CI - Workshop Programme has been announced!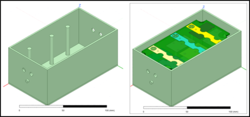 27 Jan 2022
We are pleased to announce that both the 'Technical' and 'Training' Workshop programme has been announced for the event taking place on the 18th and 19th May 2022 - see the full programme here! and register as a delegate here.
During the 2 day event several guest speakers will be speaking about the following:-
Management of the risks that can be caused by EMI, plus Managing risks of EMC compliance (e.g. EMCD)
EMC of traction power converters, battery chargers (vehicles, grid storage, etc.), and WPT
Brexit
Simulation
EMI from a prime contractor's point of view, e.g. for public utilities
In addition, world renowned EMC expert, Keith Armstrong, of Cherry Clough Consultants will be providing 2 days' worth of training workshops and accompanying notes on:
Designing Interconnections for EMC (cables and connectors
Suppressing Electrostatic Discharge (ESD)
Suppressing surges/transients on AC or DC power, signals or data
In addition, other associates of Cherry Clough and guests will also be providing workshops on
EMC for the Manager
EMC design for Switched Mode Power Supply Techniques that will give you an EMC pass first time
How to calibrate and use a Network Analyser, including revealing the hidden characteristics of components
Accidental Antennas - the No. 1 Radiated noise source
Teaching EMC using an EMC demonstration unit
So you think you know how to design a good filter?
Please remember, that spaces for the Workshops are limited and available on a first come first served basis, please do not leave it until the last minute to book!
Get more from EMC Standards
EMC Standards is a world-leading resource for all things EMC and EMI related. Our website is packed full of both free and paid-for content, including:
Online quiz
Webinars
Training quiz
And much more!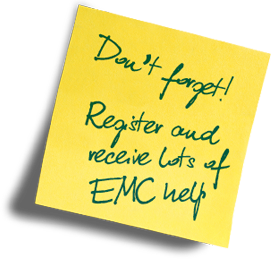 Electromagnetic Engineering (EMgineering) is the basis for proven good design practices for signal integrity (SI), power integrity (PI), and the control of EMI emissions and immunity (EMC).
Our aim is to help people learn how to more quickly and cost-effectively design and manufacture electronic equipment (products, systems, installations, etc.) to meet functional (i.e. SI/PI) specifications and conform to EMC standards, directives and other requirements.
Such equipment should benefit from reduced warranty costs and financial risks, whilst improving uptime, competitiveness and profitability.
We also cover basic good electrical safety engineering; and the Risk Management of Electromagnetic Disturbances / EMI, whether for Functional Safety or other types of risk.
Join EMC standards TODAY!