Home >
News >
Do you want to ask an EMC expert a question??
Do you want to ask an EMC expert a question??

09 Jun 2021
Well, you can do just that at EMCUK's 2021 Virtual Event.
The event is now 'LIVE' and the on-demand content will be available to view until the 30th June 2021.
All registrants can submit as many questions as they like via the online form which is attached to each of the sessions.
We have found that this gives the speakers much more time to provide in-depth answers to the questions that matter to you!
17 Speakers have combined to provide over 1000 minutes of unique content on EMC issues ranging from
Developments in Antennas for Mobile Radio Communications
EMC Simulation of Automotive Ethernet
Brexit, CE and UKCA Marking
Extreme Electromagnetics: Lightning – Its Many Facets
The event is online until the 30th June 2021, so please register here!
Get more from EMC Standards
EMC Standards is a world-leading resource for all things EMC and EMI related. Our website is packed full of both free and paid-for content, including:
Online quiz
Webinars
Training quiz
And much more!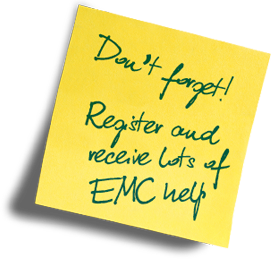 Electromagnetic Engineering (EMgineering) is the basis for proven good design practices for signal integrity (SI), power integrity (PI), and the control of EMI emissions and immunity (EMC).
Our aim is to help people learn how to more quickly and cost-effectively design and manufacture electronic equipment (products, systems, installations, etc.) to meet functional (i.e. SI/PI) specifications and conform to EMC standards, directives and other requirements.
Such equipment should benefit from reduced warranty costs and financial risks, whilst improving uptime, competitiveness and profitability.
We also cover basic good electrical safety engineering; and the Risk Management of Electromagnetic Disturbances / EMI, whether for Functional Safety or other types of risk.
Join EMC standards TODAY!