Home >
News >
Discount code for EMC & CI 2024
Discount code for EMC & CI 2024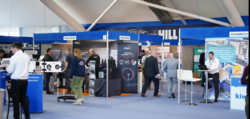 07 Sep 2023
EMC Standards is pleased to offer its subscribers a unique discount code for the upcoming EMC & CI 2024 event in Newbury, UK on the 22nd and 23rd May 2024.
There are 2 days of Training, Conference Sessions and a unique ONLINE appearance by Kenneth Wyatt, the reknowned EMC Expert from the USA, this session will be able to remotely viewed, so you don't have attend the venue if you are not able to!
The discount code is 'EMCS20' which gives a 20% discount, but as the event's 'early bird' promotion is still running, you will actually receive a 40% discount on standard prices from October 1st onwards,
There will also be a concurrent exhibition, which brings together a number of companies from across sectors including electronics, electrical, industrial, aerospace, medical, military and more. The show will provide access to expertise on new EMC directives, components, test techniques and equipment and the latest EMC modelling.
The codes applies to potential exhibitors too, so please click here if you are interested in having a stand.
Get more from EMC Standards
EMC Standards is a world-leading resource for all things EMC and EMI related. Our website is packed full of both free and paid-for content, including:
Online quiz
Webinars
Training quiz
And much more!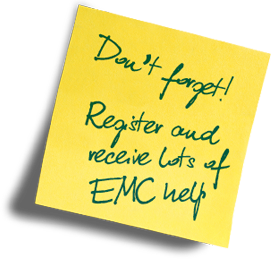 Electromagnetic Engineering (EMgineering) is the basis for proven good design practices for signal integrity (SI), power integrity (PI), and the control of EMI emissions and immunity (EMC).
Our aim is to help people learn how to more quickly and cost-effectively design and manufacture electronic equipment (products, systems, installations, etc.) to meet functional (i.e. SI/PI) specifications and conform to EMC standards, directives and other requirements.
Such equipment should benefit from reduced warranty costs and financial risks, whilst improving uptime, competitiveness and profitability.
We also cover basic good electrical safety engineering; and the Risk Management of Electromagnetic Disturbances / EMI, whether for Functional Safety or other types of risk.
Join EMC standards TODAY!