Home >
News >
Delegate Spaces are selling fast!
Delegate Spaces are selling fast!

31 Mar 2022
As you know, EMC is relevant to ALL industries, it can affect every piece of Electronic & Electrical Equipment, and it can seriously affect the design cycle, delay production and time to market.
The UK's only independent EMC show, www.emcandci.com, gives the opportunity to registered delegates, of 2 days of exclusive training and workshops will allow you to quickly gain contacts and insight in EMC to allow you to deal with your problems in the real-world.
If you would like to register to attend the exhibition as a delegate please click here www.emcandci.com/bookonline
And if you would just like 'Ten Minutes with an Expert', we call it 'TWEX' then you can get ten minutes of free consultation on a number of issues, please read more about it here.
This is a real exhibition taking place at Newbury Racecourse on the 18th and 19th May and I am very much looking forward to seeing you there!
All the very best!
Keith
Get more from EMC Standards
EMC Standards is a world-leading resource for all things EMC and EMI related. Our website is packed full of both free and paid-for content, including:
Online quiz
Webinars
Training quiz
And much more!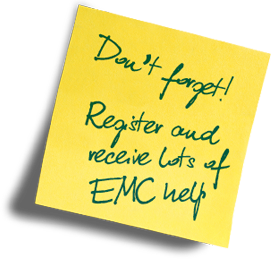 Electromagnetic Engineering (EMgineering) is the basis for proven good design practices for signal integrity (SI), power integrity (PI), and the control of EMI emissions and immunity (EMC).
Our aim is to help people learn how to more quickly and cost-effectively design and manufacture electronic equipment (products, systems, installations, etc.) to meet functional (i.e. SI/PI) specifications and conform to EMC standards, directives and other requirements.
Such equipment should benefit from reduced warranty costs and financial risks, whilst improving uptime, competitiveness and profitability.
We also cover basic good electrical safety engineering; and the Risk Management of Electromagnetic Disturbances / EMI, whether for Functional Safety or other types of risk.
Join EMC standards TODAY!