Home >
News >
Countdown is ON!
Countdown is ON!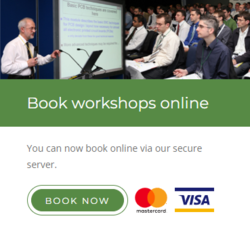 02 May 2023
Countdown to EMC & Compliance International 2023: Only two weeks left!
The UK's leading conference on electromagnetic compatibility, EMC and Compliance International 2023 is just around the corner, with only two weeks left until the exhibition. This year's show will take place at Newbury Racecourse in Newbury, Berkshire, on May 16 and 17 and will feature an exhibition of some of the leading companies in EMC and compliance technology. Visitors can register for free on the show's website to secure their ticket.
EMC and Compliance International brings together exhibitors from across sectors including electronics, electrical, industrial, aerospace, medical, military and more. The show will provide access to expertise on new EMC directives, components, test techniques and equipment and the latest EMC modelling.
The two-day programme includes a specialist speaker area, called Ten minutes with an expert (TWEX), which will give visitors the chance to sit down with an expert for a free EMC consultation. TWEX will feature nine experts who will offer their advice on issues such as electromagnetic hazards, data protection and more.
Key speakers attending the event include Geraldine Salt, a standards development manager at the British Standards Institution (BSI); Ian MacDiarmid, visiting professor in applied electromagnetics at University of Liverpool and Andy Degraeve, of The Limit Line, an associate of Cherry Clough Consultants.
The conference will also include training workshops for paid delegates. The workshops will run from nine until three thirty for anyone that would like to hear from industry experts. A key speaker at the event is Keith Armstrong, who founded Cherry Clough Consultants after gaining experience as an electronic designer, project manager and design department manager. Attendees can visit Keith's workshops on Wednesday May 17 and find out how to quickly design cost-effective filtering and shielding.
"Each year it becomes increasingly important for engineers to have a strong understanding of EMC and interference as trends like miniaturisation become increasingly prevalent across key industry sectors," explained Keith Armstrong. "The workshops provide visitors with the opportunity to enhance their skill set and gain valuable advice from some of the UK's leading experts."
To attend EMC & Compliance International 2023, simply register for a free visitor ticket. After that, book your session with your chosen TWEXpert by visiting www.emcandci.com/bookonline/twex.
Check the full timetable on the website to plan your trip to the conference around the technical and training workshops, and to see the list of exhibitors.
Get more from EMC Standards
EMC Standards is a world-leading resource for all things EMC and EMI related. Our website is packed full of both free and paid-for content, including:
Online quiz
Webinars
Training quiz
And much more!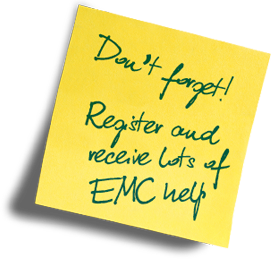 Electromagnetic Engineering (EMgineering) is the basis for proven good design practices for signal integrity (SI), power integrity (PI), and the control of EMI emissions and immunity (EMC).
Our aim is to help people learn how to more quickly and cost-effectively design and manufacture electronic equipment (products, systems, installations, etc.) to meet functional (i.e. SI/PI) specifications and conform to EMC standards, directives and other requirements.
Such equipment should benefit from reduced warranty costs and financial risks, whilst improving uptime, competitiveness and profitability.
We also cover basic good electrical safety engineering; and the Risk Management of Electromagnetic Disturbances / EMI, whether for Functional Safety or other types of risk.
Join EMC standards TODAY!