Home >
Blog >
Constructing I/O panels for shielded rooms
Constructing I/O panels for shielded rooms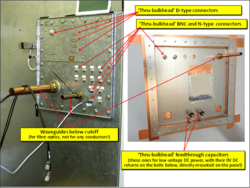 14 Oct 2020
Question:
'We are building our own in-house DIY EMC test chamber for testing simple relative radiated measurements. We want to be able to see if certain design choices affect the EMC performance of our products without having to go to a full testing facility every time. I found some of the material in chapter 4 of the "Design Techniques for EMC" very helpful, but was wondering if you have some material specific to the filtering of power and signals into such chambers?
I have been tasked with designing the Input/Output (I/O) plate of the chamber, where we want to feed in 230V, Ethernet, USB, RF and other signals, but I struggle with grasping all the various filter options available, since there are such a multitude of filtering options to choose from.'
Answer:
Please download the attached file!
Get more from EMC Standards
EMC Standards is a world-leading resource for all things EMC and EMI related. Our website is packed full of both free and paid-for content, including:
Online quiz
Webinars
Training quiz
And much more!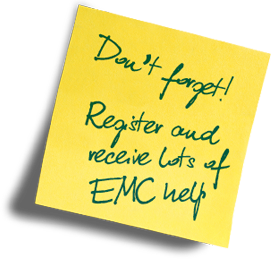 Electromagnetic Engineering (EMgineering) is the basis for proven good design practices for signal integrity (SI), power integrity (PI), and the control of EMI emissions and immunity (EMC).
Our aim is to help people learn how to more quickly and cost-effectively design and manufacture electronic equipment (products, systems, installations, etc.) to meet functional (i.e. SI/PI) specifications and conform to EMC standards, directives and other requirements.
Such equipment should benefit from reduced warranty costs and financial risks, whilst improving uptime, competitiveness and profitability.
We also cover basic good electrical safety engineering; and the Risk Management of Electromagnetic Disturbances / EMI, whether for Functional Safety or other types of risk.
Join EMC standards TODAY!