Home >
News >
A round-up of EMC and Compliance International 2023
A round-up of EMC and Compliance International 2023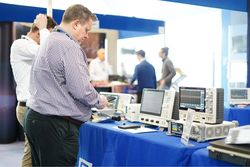 26 May 2023
The UK's leading EMC exhibition returns to Newbury Racecourse
The UK's leading exhibition on electromagnetic compatibility (EMC), EMC & Compliance International returned to Newbury Racecourse, Newbury, on May 16 and 17, 2023, bringing the EMC and Compliance communities together to share knowledge, network and do business face-to-face. The exhibition also featured free technical workshops and EMC consultations with world-leading experts and specialist EMC training sessions for paid guests, both led by world-renowned experts in EMC and compliance.
EMC and Compliance International 2023 featured exhibitors from across the world of EMC and compliance, including Telonic Instruments, HITEK, Castle Microwave, Lambda Photometrics, REO UK, Wurth Elektronik and Cherry Clough Consultants. Exhibitors took the chance to showcase their latest innovative products and solutions at the show, and many of them commented on the busy atmosphere and positive feeling over the two days.
Following the success of its 2022 event, EMC & Compliance International expanded the exhibition to all three floors of the main grandstand at Newbury Racecourse. The ground floor featured the main exhibition, while the first and second floors offered free technical workshops for visitors, free EMC consultations as part of the show's ten minutes with an expert (TWEX) feature and EMC training workshops for paid delegates.
One of this year's exhibitors, Amanda Dunn, franchise specialist at APC Technology Group, commented, "We have come to the show this year because some of our partners have been previously and had a really positive experience, and they recommended we come too. We have met up with some great people while we have been here."
Another exhibitor at the show, Robert John Webber, European applications manager at Powell Electronics, added, "We have come here because we know that the audience is very specific in looking at EMC. There have been many different people from different companies, some have been consultants, both experienced ones and ones who are new to the industry."
The exhibition also included a full programme of EMC free technical workshops and additional training workshops for paid delegates. The free workshops included sessions on EMC Test Challenges for Military/Electric Aircraft with Gavin Barber, EMC Design for the Power & Electronics Applications with Min Zhang, Practical compliance for Manufacturers with Paul Duxbury and EMC Risk Management with Oskari Leppäaho.
The training programme, led by Keith Armstrong and other associates of Cherry Clough, included sessions on navigating the path to EMC compliance, getting the most from a spectrum analyser, troubleshooting EMI, cost-effective EMC filtering, designing cost-effective EMC shielding, and more. Keith has decades of experience with EMC, having been a member of the IEEE EMC Society since 1997 and having been the UK representative on the IEC teams for IEC61000-1-2 (on EMC & Functional Safety) and IEC60601-1-2 (on EMC for Medical Devices) since 2000.
One of the show's speakers, Martin Grant, senior engineer at Atkins, commented, "People should come along because it is a really good chance to network and get to know other professionals who do EMC in different sectors and industries, which I think is invaluable."
Following the success of 2023's event, EMC and Compliance International will return to Newbury Racecourse on May 22 and 23, 2024. Registration to exhibit at next year's show is open on the website, so email jessica@stonejunction.co.uk to book your stand today.
Get more from EMC Standards
EMC Standards is a world-leading resource for all things EMC and EMI related. Our website is packed full of both free and paid-for content, including:
Online quiz
Webinars
Training quiz
And much more!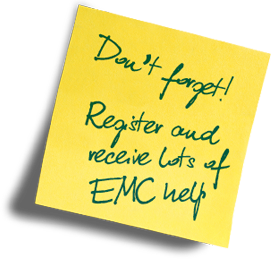 Electromagnetic Engineering (EMgineering) is the basis for proven good design practices for signal integrity (SI), power integrity (PI), and the control of EMI emissions and immunity (EMC).
Our aim is to help people learn how to more quickly and cost-effectively design and manufacture electronic equipment (products, systems, installations, etc.) to meet functional (i.e. SI/PI) specifications and conform to EMC standards, directives and other requirements.
Such equipment should benefit from reduced warranty costs and financial risks, whilst improving uptime, competitiveness and profitability.
We also cover basic good electrical safety engineering; and the Risk Management of Electromagnetic Disturbances / EMI, whether for Functional Safety or other types of risk.
Join EMC standards TODAY!